Johnny Manziel: When Fans Fire Back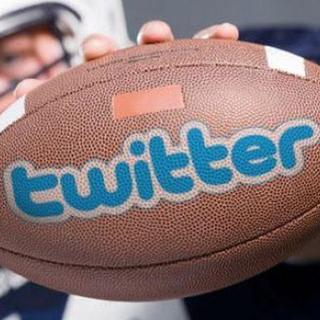 The good news is that Johnny Manziel says he is clean and sober, and ready to get back to playing NFL football.
The bad news? Not everyone believes him. And his reputation is toast.
As our blog team reported last summer, Johnny Manziel, also known as Johnny Football, managed to wreck a promising pro football career, due to equal parts bad behavior and substance abuse. Manziel became so self-destructive that his own father thought he might not live to see his next birthday.
Manziel further trashed his reputation by drinking and tweeting – never a good mix.
Sports fans can be a fickle and unforgiving bunch. "Not this bum again," one tweeted, at the news Manziel hopes to make a comeback. "Please do not waste the ink."
Constant Negativity
Surely by now, Johnny Football gets it: life in the public eye means you're constantly under a microscope. The tiniest misstep can ruin a reputation, which is why many athletes today get training in Online Reputation Management.
More than half of the athletes who were asked said they use social media whenever and however they want to, and most said they interact with fans. Some players, for example, bypass reporters to update fans on how they're recovering from an injury.
But some fans have seized on social media as a means of letting a player know when there's something they don't like.
"It was just constant negativity," said Josh Thole, a former Toronto Blue Jays catcher now in the Arizona Diamondbacks farm system. "Every time you opened your phone up, you had all these Twitter notifications, and it was, 'You stink,' 'You suck,' 'You should jump off the bridge.' I don't need that."
Former big-league catcher J.P. Arencibia agreed. "I'm done with it," he said, after excessive fan abuse. Arencibia and Thole have both deleted their Twitter accounts.
Practical Tips
The same advice that high-profile athletes get for managing their online profiles is useful for Personal Reputation Management, too.
With a Google Alert, you specify a keyword, such as your name or your business name (or both). Whenever it is mentioned online, you'll be notified.
Facebook has privacy settings that allow you to define who can see your personal profile.
Never forget that a poorly thought out Tweet can go viral in a matter of seconds. Always think twice when you're using Twitter.
Internet trolls will bait you into an argument, in the hope that you'll say something outrageous. It's how they get their kicks. Don't take the bait.
Stopping the Abuse
Abusive tweets have been a problem for almost as long as Twitter has been around. Many high-profile users have been targeted with cruel and insensitive tweets, and Internet trolls have even posted their personal information for everyone to see.
"We suck at dealing with abuse and trolls on the platform and we've sucked at it for years," Twitter's then-CEO acknowledged in 2015, in a staff memo leaked to the media.
Twitter executives have always insisted they are not mediators, but that may be about to change. In early February 2017, Twitter announced a new campaign to stop abusive behavior by identifying violators and stopping them from creating new accounts.
You Can't Ignore It
"It can be really nasty," Craig Kanalley said of Internet abuse. He is the social media manager for the NHL's Buffalo Sabres, and contributed to The Big Book of Social Media. "As an athlete, you just kind of have to know it's going to be there and there's going to be criticism, especially when times are tough, but you can't let it get to your head." His advice to pro athletes: ignore the abusive posts. "That's just the Internet."
Josh Thole, for one, says that advice is not realistic. "You're always going to see it," he said. "If you're scrolling through, that's what pops up."
That realization influenced Thole's decision to opt out entirely, but Kanalley argues that won't make the problem go away. "That's what some of these fans, or whatever you want to call them, that's what they want," he said. "They want to get a reaction. A lot of them, that's all they're trying to do."
He Wants to Play
Johnny Manziel hasn't taken a snap in the NFL since December 2015. As of early 2017, he's still a quarterback without a team. But his old coach at Texas A&M met with Manziel, and said he seems to be healthy, physically and emotionally. "He's in a good place."
The former Heisman Trophy winner also reached out to ESPN's Ed Werdner. "Johnny Manziel tells me he has achieved sobriety without professional assistance, needs to maintain and wants to play #NFL," Werdner tweeted.
Getting sober on your own and staying that way is difficult, if not impossible, and Manziel's statements have been greeted with skepticism, if not abuse. "I have a flag football team that needs a QB," one of his old fans tweeted.
Others, though, are ready to cut Johnny Football some slack. "Good luck young man…hope you prove all the doubters wrong."
Time Will Tell
Only time will tell whether Johnny Football can reclaim his career. Getting sober is one thing. Restoring his reputation may require professional services. InternetReputation.com is an industry leader in Online Reputation Management and digital marketing. We specialize in removing and suppressing negative content on the Internet, and in managing the online reputations of our clients.
Permalink