How to Shop for the Holidays While Protecting Your Online Identity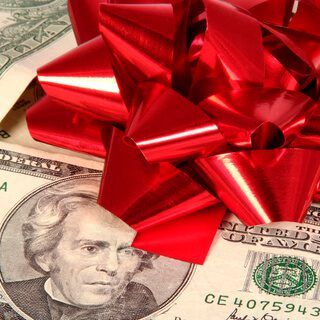 Doing some yuletide shopping online this season? Learn how to fill out that shopping list while protecting your online identity at the same time.
We are in the midst of the busiest shopping season of the year for both brick and mortar and online retailers. Each year, these retailers are on edge to perform and learn from their holiday campaign. 'Black Friday' and 'Cyber Monday' are massive retail sales events that could make or break a small to mid-sized business, it could also damage the large retailers as well.
With all this retail activity, it shouldn't shock anyone that this is also a popular time for identity theft, fraud and hackers.
Protecting your online identity: the responsibility is ultimately yours
We've seen the headlines reporting breaches on what seems like a monthly basis. Target, Neiman Marcus, Home Depot, Michael's – the list goes on and on. Recent reports suggest that people are becoming somewhat immune to this news, which is pretty dangerous. Concerns to your privacy and your identity don't just go away with a new credit card and a credit monitoring service can only go so far to protect you from the damage of identity theft.
The credit card industry is at a standstill with the retailers perched solidly on the other side. Neither wants to take on the responsibility or costs of upgrading the security standards to protect consumers in a significant way.
The bottom line is that right now the state of retail security is somewhat better in some places, but as we have often heard, if a determined hacker wants to get in, they can and will. With the target of high retail transactions on its back, the eCommerce industry will undoubtedly be tested this holiday season. The stakes and rewards are high for both sides and consumers unfortunately are left to fend for themselves.
How to Shop While Protecting Your Online Identity
Fortunately, there's a lot you can do about that. Your behaviors can go a long way in minimizing risks and help protect shoppers from the threats of identity theft, fraud and privacy. Online, there's a lot you can do
Look for and use sites that offer the security and encryption of https, which you will find at the beginning of a URL as 'https://' or as a green bar in your browser

Avoid any untrusted websites and try to shop on websites you have used safely in the past

Update your anti-virus and anti-malware software and pay attention to any messages

Many browsers have warnings about malicious site activity built into them, don't neglect these if you are shopping or plan to shop that same day

When you shop, stick to giving only the required information

Use a special 'dummy account' – an email account you set up only to get newsletters and offers

After shopping, monitor your account statements and credit reports thoroughly, react to anything you don't recognize

Keep your eyes out for phishing emails that come in disguised as legitimate information from trusted companies like UPS, FedEx, Amazon, your bank and so on
Beyond the Web – Retail security tips
If you look at a lot of the recent major breaches in the news, a lot of the incidents happened inside of retail locations. Shoppers are generally quite distracted during the holidays. There's a lot to get to, they may be shopping with children and not only are they spending more money but people tend to let their guards down. It's one of the busiest times for shoppers and shops alike, and there is more stress and less caution than any other time of the year. The fact of the matter is that identity thieves know this, and they are looking to target anyone falling short of protecting their online identity.
Fortunately, in both traditional retail locations and throughout your holiday experiences, you can protect yourself in a number of ways.
Protecting Yourself and Your Online Identity
Look for card skimmers. Card skimmers are specially crafted pieces of equipment that slip over, add on, or replace those point of sale (POS) terminals where you swipe your credit card. They are designed to intercept your credit card number and potentially your PIN and ZIP code information. If you swipe your card and it doesn't go through when it should, that's a possible sign and you should be on immediate alert.
Avoid standalone ATMs. ATMs in non-bank locations are more prone to having lax security, meaning the surroundings can be compromised by a well-placed camera or the ATM might have a card skimmer attached to it.
Properly dispose of paper documents that contain any personal information. Order forms with identifiable information plus the last 4 numbers of your credit card can equal big trouble. Don't make it easy and make sure your information is secured or destroyed
Keep the information exchange to a minimum. Only necessary information should be exchanged.
Consider using a credit card rather than a debit card. In most cases, credit cards offer more protections than a debit card, meaning there are limits to the amount of liability you are responsible for if a card is stolen as opposed to possibly having your entire account drained by one fraudulent transaction
Check your credit and debit account information frequently. Get into the habit of checking it weekly, if not daily. Catching a problem early can ease the damage that can be done.
Watch out for proximity scanners. Certain credit cards put out an RFID, which is a wireless transmission of its credit card information. Be aware that there are proximity scanning devices

that criminals use to take advantage of a buyer's lowered guard. If somebody gets extremely close to your personal space and you have an RFID-enabled card, you should be on alert immediately

Phone calls are another form of fraudulent activity that picks up around the holidays. It's another form of social engineering that exploits your familiarity with a brand name, or a charity to get you to turn over information that they have targeted. Be aware of unexpected calls like this, stick to charities that you know, and always initiate the call with any retailer, delivery service or bank you wish to engage with.
Check your credit reports regularly. This one made both lists, it's that important.
This holiday, protecting your online identity should be your top priority. With the right approach, you can enjoy a safe holiday shopping experience and be aware of threats to your identity whether you are online or out and about shopping around town.
Permalink