Celebrities Who Ruined Their Reputation: Our Top 10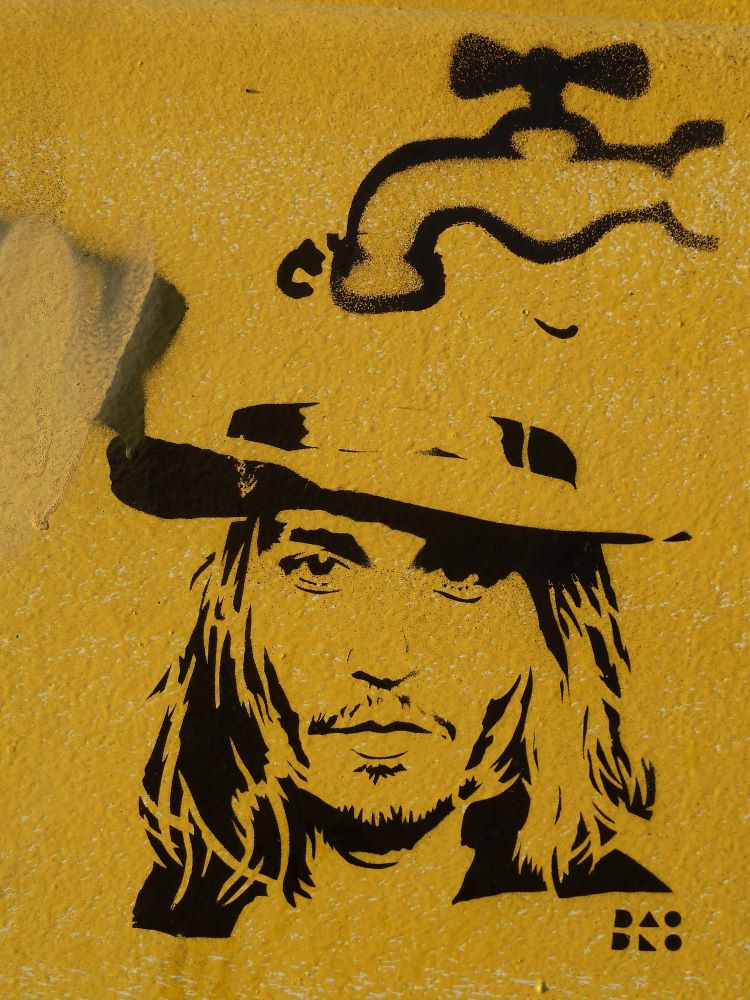 Looking at celebrities who ruined their reputation can help you avoid the same pitfalls in your personal or professional lives.
When you are a celebrity you are constantly in the spotlight. Being always in the center of all happenings has its downsides because people always tend to judge celebrities' for every action they make. When we talk about actions we think also about the smallest things that can turn into headlines. Every wrong step that celebrities make can ruin their fans' love and appreciation for them – whether someone is known as a celebrity who is difficult to work with or someone who has committed a crime. Celebrities who ruined their reputation have a long road back to popularity.
Many people are aware that celebrities are also human beings who can make a few mistakes here and there, however, the bigger public does not easily forgive after some celebrity who they idolized gets caught while making a mistake. In most situations, those mistakes ruin their reputations, and they additionally affect the star's entire career too.
In recent days many celebrities are getting swallowed up by controversies and many of them lost their hard-earned reputation due to their poor decisions and actions. In this article, we are going to put the spotlight on some of the biggest celebrities who ruined their reputation.
Our Top Ten Celebrities Who Ruined Their Reputation
1. Wesley Snipes
First on our list is Wesley Snipes who was a big star with roles in "To Wong Foo, Thanks For Everything, Julie Newmar", "White Man Can't Jump", and the most famous movies in the "Blade" trilogy. We can say that Wesley Snipes was doing a really good job before he decided that paying taxes is not necessary.
Avoiding paying your taxes is not something that you can be proud of and in the US actions like this are severely punishable. You may be wondering – What is the worst that can happen after this?
In most cases, the person is going to pay the amount together with some additional fines. In this situation, Snipes' tax offenses were so bad that he actually went to jail to the reports in New York Times.
Wesley Snipes was found guilty of willfully not paying his taxes for more than three years and he got a year in jail for every year he avoided tax paying. In addition, this famous actor had to pay $17 million in penalties and taxes.
Because he was not able to continue his acting career and make movies while he was in jail he had to totally stop his career. This is a lesson for the new celebrities and everyone else that if they want to have a decent career they shouldn't get tricky with the taxes and should think twice before doing any other offense.
The nostalgia for his iconic roles in the '90s movies, especially as a vampire-hunting vampire in "Blade" made people kinda forget about the scandals that Wesley had and he slowly started staging his comeback in the 2020s.
He started with Netflix's "True Story" together with Kevin Hart, "What We Do in the Shadows" where he came as a vampiric version of himself, and also the long-awaited '80s sequel "Coming to America" where he is acting as the unsettlingly friendly General Izzi.
2. Angelina Jolie
Angelina Jolie is one of the most famous actors in the world with a superb acting record which also includes an Oscar-winning role in "Girl, Interrupted" (1999). She had her breakthrough in the late 1990s and became very famous and one of the most-sought actresses after taking part in "Lara Croft: Tomb Raider" in the early 2000s.
She was captivating both women and men and was named one of the Hollywood sex symbols. Angelina Jolie is also well-known for her humanitarian work and she was appointed as a UNHCR Goodwill Ambassador at UNHCR headquarters stated in Geneva in 2001.
Because of her great career, she got to work with Brad Pitt in "Mr. and Mrs. Smith" – a 2005 movie that actually made them a real-life couple, besides the fact that Brat Pitt was married.
At that time Brad Pitt was still married to Jennifer Aniston and many people accused Angelina Jolie that she caused Brad Pitt and Jennifer Aniston's divorce that happened in October 2005.
All the Jennifer Aniston and Brad Pitt fans together with the fans of the "Friends" series took a stand against the "Maleficent" star that was considered a homewrecker and she still is to this day. The relationship between Brad and Aniston survived public tribunals for years and they got separated in 2016 after ten years together and two years of marriage.
3. Lindsay Lohan
Lindsay Lohan started working as a child model when she was just 3 years old and being under the spotlight is nothing new for her. Lindsay soon after made her path into the acting business with her regular spot in the soap opera "Another World" where she attracted Disney's attention. She got her next acting job in the surprisingly profitable remake of "The Parent Trap" (1998).
In the following years this redheaded actress became a teen sensation and got even more success as a leading lady in 2003's "Freaky Friday," 2004's "Mean Girls," and 2005's "Herbie: Fully Loaded". Lindsay Lohan's hot streak came to an unexpected end early in 2007.
On the 26th of May 2007, CNN reported that Lindsay Lohan was taken into the hospital after getting into a car accident. At that time Lindsay was just released from the Wonderland Centar rehab facility where she was for undisclosed problems. After the actress was charged with misdemeanor hit-and-run, DUI, and possession of cocaine it became clear why she was visiting the rehab center in the first place. Obviously, this wasn't enough for her and she was arrested just 2 months later with the same charges.
The real downfall of Lindsay Lohan's career was her double role in the movie "I know who killed me" and the critical response this movie has received. Lindsay is playing opposite herself in the two main roles and she ended up winning the worst screen couple at the 2008 Golden Raspberry Awards together with the worst actress award. The movie "I know who killed me" took eight Razzie Awards (2008) in total.
After so much time Lindsay is still trying to make a comeback and regain her lost reputation. She actually signed a deal with Netflix to star in two new high-profile films and one of them is a romantic comedy "Falling For Christmas" which will premiere later in 2022.
4. Rob Lowe
One of the items confiscated after the police searched and seized boxes of material and personal computers in Paul Reubens' Hollywood Hills home was Rob Lowe's sex tape. That tape had a huge role because it was the very first video of celebrities having sexual intercourse that was copied and sold at large.
At that time Rob Lowe was very famous and part of the "Brat Pack" in the 80s taking part in "Youngbloods", and "St. Elmo's Fire", however, after a video of him having sexual intercourse with a 16-year-old girl leaked his very promising career started going down.
In Atlanta, in 1988 Lowe was attending the Democratic National Convention and later that night he took two girls to bed after he met them in a nightclub not knowing that one of them is only 16 years old. Because the legal age of consent in Georgia is 16, he managed to escape prosecution, however, his public image was already ruined and additionally, there was another tape that came up which made things even worse.
Rob Lowe said that he was never without work, however, he is pretty much aware that this scandal cost him some good roles and he claimed that he lost a role in "Titanic" because of that. What is important for Rob is that he climbed back up on the Hollywood ladder and most of the things in the past were forgotten because of his great acting and roles in movies like "Tommy Boy", "Wayne's World", and Parks and "Recreation".
5. Chris Brown
Chris Brown was one of the best and most brilliant singers and dancers in most recent history but when money and fame corrupt your mind some really bad things can happen. This singer once upon a time had a promising career and he was earning strong reviews from critics for his two albums that went multi-platinum.
Chris Brown's reputation was permanently ruined in 2009 after he assaulted his then-girlfriend Rihanna and left her with facial injuries that were documented and then released across the media. This domestic violence case made Chris Brown's career suffer very much and the RnB singer got his songs withdrawn from the majority of radio stations and also got his deals canceled.
Because of this situation, his request for a UK visa was rejected he needed to do community service, and not even apologizing multiple times to Rihanna and her fans made the situation better. His legal troubles never stopped he got five years probation and he was included in other scandalous behaviors like the public brawl with Drake in 2012, a felony assault charge in 2013, and a stand-off with the police in his home in Los Angeles in 2016.
Chris Brown is still working and producing some material but none of his albums was able to perform well commercially. Only a few of his devoted fans left on his side because he lost favor with the majority of the people and he is considered one of the most hated figures in the music industry and Hollywood.
6. Johnny Depp
Johnny Depp is one of those celebrities who doesn't need a special presentation because he is one of the most famous Hollywood stars who led a variety of very popular blockbusters and franchises in the last 25 years.
His reputation received a big hit in 2016 when he was accused of alcohol abuse and domestic abuse by his then-wife Amber Heard. That information came up only a couple of days after their divorce and they took huge publicity especially after Amber released pictures showing her bruises.
A public hearing was scheduled in order for them to sort out everything in court but they ended up settling their divorce out of the courtroom with Amber Heard dropping all charges. This is coming as funny information since we know they are in the court again and their case is in the media with updates on a daily basis which is definitely hurting their reputation.
For Johnny Depp, that situation was more like a starting point because in early 2017 the actor filed a lawsuit where he was accusing his financial managers of mismanaging his money. It is a funny situation because the management company later countersued Johnny Depp and they released a list of his bizarre purchases accusing him of reckless spending.
Those actions didn't bring anything good for Johnny Depp on contrary they added to the negative side which left many people wondering if he will be able to return to his former glory and rehabilitate his public image.
Looking at the news recently we can say for sure that Depp's career is falling apart together with the career of Amber Heard after their recent problems and their daily court hearings which are covered by all the media in the US and wider.
7. J.K. Rowling
If you are looking for a masterclass on 'How to destroy your reputation very quickly' you can just follow J.K. Rowling and her recent actions in the previous couple of months. She was highly regarded until six months ago regardless of the minor problems along the way.
Then she made a number of controversial and offensive tweets on her Twitter account and a lengthy and weird article on her website that confirmed she is suffering from transphobia. Reactions have been swift, too. Many fans of Harry Potter reacted with dismay, the cast of the film united to sentence her comments and there were campaigns against her organized by LGBTQ groups.
A twist in the story happened when workers of Hachette, the publisher dealing with her latest story 'The Ickabog', publicly said that they have been unhappy promoting and selling a creator with transphobic views. Now, Hachette tried to calm the situation and claimed they support their employees who don't want to work on that book, however they stated that The Ickabog doesn't have anything transphobic in it.
J.K. Rowling is, without doubt, one of the most well-known authors on the planet, and publishing any new material by her – especially a fantasy story – is actually a license to print money. We'd imagine that Hachette may have already paid her a handsome advance to finish work on The Ickabog and they're not about to let that investment slip away simply because Rowling seems intent on trashing her name on the internet.
The only question right now is if her comments are going to affect the commercial prospect of the upcoming projects. Since we know that 'Fantastic Beasts: The Crimes of Grindelwald' flopped now the whole franchise is looking shaky and together with Harry Potter fans who are abandoning the 'ship' after the latest happenings we are not sure what impact it will cause to Warner Bros' and their future plans.
The only thing that we know for sure is that J.K. Rowling will have a really hard time in the next period trying to regain her lost reputation.
8. Amber Heard
A couple of years ago everything was looking fine, especially after Amber Heard ended up her relationship with Johnny Depp 'in a peaceful way.' They just couldn't leave everything behind and recently they started their 'war' once again with court trials that are covered by the media on daily basis and everyday updates all over the internet.
Everything started after Johnny Depp sued his ex-wife Amber for $50 million in a defamatory lawsuit because of the text she wrote to "The Washington Post" in 2018. Because of Ambers's counterclaim, a lot of their private details mostly about their marriage and divorce became public.
Gina Deuters, the wife of Johnny's longtime business companion and assistant, Stephen Deuters. in an interview with Page Six, Gina, who was pressured to step down from the witness stand during the ongoing Amber Heard vs.Johnny Depp trial, stated Amber thrives on drama.
Recalling an incident from the Johnny-Amber wedding ceremony, where to-be-married Amber asked Gina if she is enjoying when fighting with her husband, Gina stated, "I think there is a part of Amber that believes fighting is passion. It means there are sparks and fireworks in the relationship. Amber is someone who is always used to getting what she wants. She is quite entitled and I think she made big demands in their divorce."
We don't know how this situation is going to end, but we know for sure that Johnny and Amber's reputations are going to receive a big hit which will be hard to overcome.
9. Charlie Sheen
Charlie Sheen is a man who was one of the highest-paid actors but his drug addiction to an unforgivable level destroyed his career.
The down-path of this movie star started when he got fired from tv shows for a number of different reasons such as anti-Semitic comments and his drug addiction. The derogatory comments that she made about Chuck Lorre (Two and a half men) got covered and broadcasted by the media and those actions gave his career a red signal.
Sheen informed the media, during a number of TV and radio interviews, that he was a "warlock" and that too with "tiger blood." His madness went to a stage where he even began uploading videos of himself smoking and cursing his employers.
He said that he was a rock star who came from Mars. We can consider this valid because his acts were not normal and were totally different from the people living on the planet earth. The most disgusting fact was his confession that he had HIV and after knowing that fact, he had sexual intercourse with more than 200 partners.
10. Bill Cosby
Bill Cosby was acting in one of the most famous shows of that time and was called "America's Dad" for the role he played as Cliff Huxtable on the highly-rated show "The Cosby Show", however, it came up that the character didn't reflect him in real life.
Although the title stayed with him for years after the end of the sitcom in 1992, he all of a sudden became a disgraced actor after a number of women made sexual assault accusations against him in the mid-2010s, with the earliest incidents dating back decades. I mean talk about celebrities who ruined their reputation, Bill Cosby was the pudding pop spokesman.
More than 50 women have accused him of attempted sexual assault, rape, sexual battery, drug-facilitated sexual assault, child sexual abuse, or sexual misconduct, which he all denied. The statute of limitations had by the mid-2010s expired in almost all cases, however, he was delivered to trial for one case involving a Toronto girl.
In 2018, he was found responsible for three counts of aggravated indecent assault and got a prison sentence of 3 to 10 years in state jail. He was released from prison on 10.14.2021 after the Pennsylvania Supreme Court overturned his 2018 conviction for sexual assault.
Last Words
These are not the only examples of celebrities who took the wrong path. There are other famous people such as Robert Downey Jr, Paula Deen, Mel Gibson, Britney Spears, Tom Cruise, Tiger Woods, Jennifer Grey, Megan Fox, Ronald Goldman, Amanda Bynes, and other celebrities and actors on the big screen that had starring roles but got into different scandals and their reputation received major hits.
For more on celebrity reputations check out our blog here.
Permalink