Snowed In? How to Dig Out and Build Your Online Reputation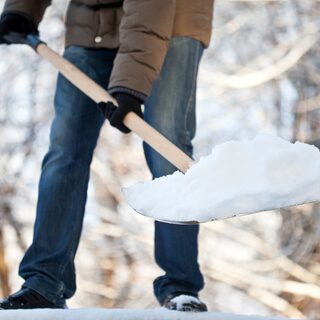 Digital reputation management offers an incredible tool to build your online reputation. You can use your online presence to put your best foot forward, presenting an ideal image to would-be employers, loan officers, clients, even romantic interests – in short, anyone who is likely to type your name into Google to see what they can find out about you.
And sooner or later, someone will.
Building a strong online reputation is like most things in life: there's a right way to do it, and a wrong way. A haphazard approach can lead to mistakes, and mistakes can bury you like an avalanche.
What then? How can you possibly dig your way out and build a positive online reputation?
Buried in Search Results
You never know who might Google your name: would-be employers, boyfriends or girlfriends, even casual acquaintances who are just snooping around.
But let's face it: someone is going to search you. It might be today, it might be tomorrow – or it might have been a few months ago.
When they do, what will they find?
"If a potential employer uncovers salacious or otherwise unflattering material about you online," says Allan Hoffman, a Monster.com tech jobs expert, "that job offer you were expecting could vaporize."
So could that sales opportunity, or that hot date. Something that seemed perfectly innocent at the time – a blog post, a social media profile picture, a silly YouTube video – could have negative consequences, leaving you buried in.
Permanent and Public
Social media is funny: it invites us to share personal stuff, and we do so willingly. But one lapse of judgment can haunt us for years to come.
"You can make a mistake with digital technology and you can't erase it," says Richard Guerry, Executive Director of the Institute for Responsible Online and Cell-Phone Communication. "What you do is permanent and public."
True enough. But it's equally true that most people searching the Internet won't go past the first results page.
Statistics vary, but at least seventy-five percent of them are satisfied with what shows up on page one. You can use this to your advantage.
How to Build Your Online Reputation? Start by Keeping It Fresh
If there is something negative about you online, you probably won't be able to remove it unless it's on a site you control. But you can obscure it, as surely as a fresh blanket of snow obscures the ground.
Google search results are based on complex formulas called algorithms. The trick to suppressing negative content is to influence them.
"One of the many things that Google considers within its algorithm, everyone believes, is fresh and updated content," says Nick Barron, social media manager at Fannie Mae. "So, if you publish a website and you don't update it and a year goes by, Google's going to view that as not-so-fresh content."
It's the fresh content that ranks high in search results. An excellent first step toward suppressing negative content is to create a personal website, and update it with new content on a regular basis.
You can make your site more appealing to search engines by optimizing it with keywords. "Your keyword is going to be your own name because that's what you want to rank for," says search engine specialist Collin Jarman. It should appear throughout your site: in the home page copy, and any other pages that make up the site.
Be consistent: if you use a middle initial, for example, be sure it's always there. And your name, Jarman says, should also be your site's domain name.
Don't Forget Social Media
It's also important to be active on social media. Facebook is a good start – some would even call it essential – but there are plenty of other channels.
LinkedIn is great for ranking high in search results. Like Facebook, you get complete control of your profile. Google knows LinkedIn is an authoritative site. When it comes to a job search, employers are likely to go there first.
Once you have taken steps to generate content, start a website and augment your social media presence, positive search results should begin rising to the top. But don't stop there: it's important to monitor your reputation by setting up an alert, such as Google Alerts. Once an alert is in place, you'll be notified whenever your name is mentioned on the Internet.
Need Help Digging Out?
We've got the plow.
If you're snowed in by negative content and digging your way out is too daunting a task, reach out to InternetReputation.com. We provide the Online Reputation Management services that leave you with the positive online presence you need in today's online environment.
Permalink