Our Top 23 List of Best Reputation Management Software for 2023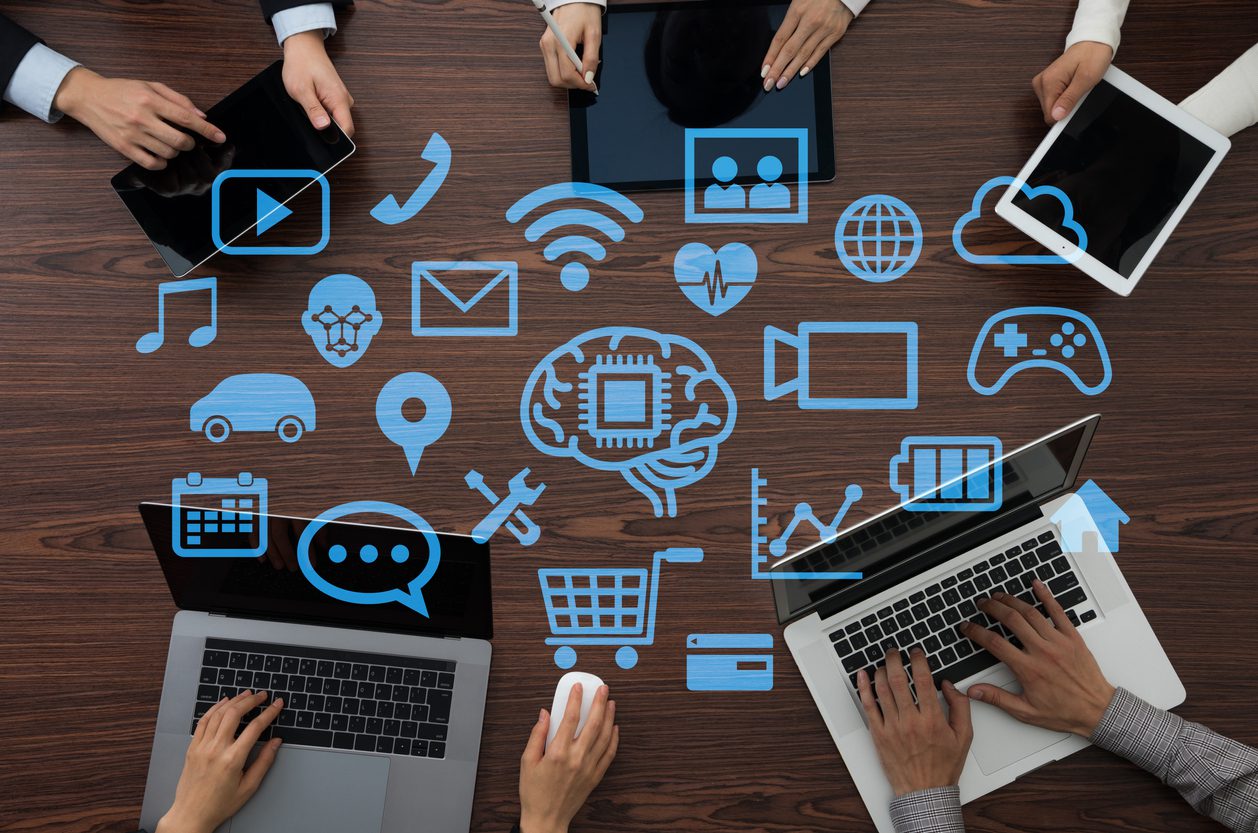 The best reputation management software can help you achieve success in the digital environment.
It's no secret that your online reputation is vital to the success of your business. You can't just focus on a customer relationship management strategy. Yes, you need to keep your customer satisfaction as a top concern, but you must also have a reputation management strategy in place.
Your business and overall brand reputation is critical, so we put together a top 23 list of the best reputation management software for 2023. These software choices have their benefits and downsides; each company may benefit from one over the other. Depending on what you need to balance your brand's online reputation and gain customer insights, you may not need the same software as another business.
1. Birdeye
Birdeye's online reputation management software gives businesses the tools they need to manage their online reputation. Offers include monitoring, getting online reviews seamlessly, responding to reviews, identifying influencer contacts, and helping with crisis damage control.
Pros
Mobile access
Integrate with some of the leading CRMs
Filter unwanted content before publishing
Real-time notifications
Analytics
Cons
Can be pricey
No free plan
Limited integrations. It integrates with many platforms but is still missing out on some
Software is not dynamic enough
Customer support is not available 24/7
2. Swell
Whether you're a new business owner or seasoned veteran, managing your online reputation can feel like an overwhelming and tedious chore. Swell makes it easy. Armed with a tool that allows you to monitor what's being said about your business in real time, a mobile app that enables instant notifications of any brand mentions (coffee, HVAC repair, etc.), and influencer search for finding opportunities for endorsement or promotion, Swell simplifies the dirty work and relieves entrepreneurs from the stress of doing it themselves.
Pros
24/7 live support
Supports web, Android, and Apple platforms
Free trial
Social media integration
Third-party integrations
Cons
No free plan
Can be costly
Some people may find more of a learning curve
Some people say the auto-message goes out to customers too soon for feedback
3. Review Trackers
Review Trackers is a reputation management suite that helps businesses protect their online credibility and makes it easier to handle social media. Review Trackers removes the bad reviews from unprofitable customers and manages the reviews from valuable customers in a professional way. It also advises on how you can influence your online image and make management faster.
Pros
Easily manage received online reviews
Place positive reviews on third-party sites
Ability to track NPS scores of providers and locations
Responsive customer service
Easy to navigate
Cons
Sometimes you can't reply to reviews instantly
May be too costly for some people
Updates may be a little slow at times
4. Gather Up
Gather Up is a leading provider of reputation management software designed to reduce search engine visibility for negative events. Gather Up monitors and filters content in real-time using our automated detection technology, meaning your company will be able to maintain a positive online reputation all the time.
Pros
Cloud, Web, and SaaS-based
Help desk or email support
Knowledge base
Training available
Monitor reviews on dashboard
Cons
Not available on the mobile app
No desktop app (only web)
No in-person training
No free version
5. Merchant Centric
Merchant central is an online reputation management software. It creates a centralized space where you can handle all customer feedback, both positive and negative, in one place. This saves time and reduces the chances of you forgetting to monitor a review site.
You can also import comments from Amazon, Google My Business, Facebook or eBay and keep track of how each customer rated your product or service at one glance.
Pros
Cloud, web-based, and SaaS
Desktop app for Windows, Mac, and Chromebook
Mobile app
Email, help desk, and phone support
Training available
Activity tracking
Campaign management software
Email management software
Collaboration tools
Keyword tracking
Cons
No desktop version for Linux
No free trial or version
6. Podium
Podium is a cloud-based software that enables business owners to measure, enhance and protect their brand's reputation. Using a range of metrics and deep analyses, Podium monitors your online presence in real time providing business owners peace of mind and control over their own reputation.
Pros
No set-up fee
Automatically asks for reviews
User-friendly
Easy to communicate with customers
SMS features
Cons
Glitches every now and then
The cost can add up quickly
Some people claim when a customer responds, their phone number doesn't always show up.
7. Review Inc.
This software allows you to see how you compare to your competitors in real-time. With an actionable reputation report, you can get a comprehensive overview and implement the necessary steps to achieve an optimal online reputation. With Review Inc. it makes it possible to look at your brand through the eyes of your customer.
Pros
Easy-to-use software
Lots of data provided
Customer service satisfaction
Helps to increase the number of reviews
Request reviews from text or email
All reviews in one dashboard
Cons
Could use more training
Unable to help the customer with the rating process
Occasional errors in the program
8. Zignal Enterprise
Zignal Enterprise is the next generation in reputation management. The company combines exclusive, proprietary technology with insights from a network of social media analysts to provide you with the full picture of your online reputation. What does this mean for your business? You'll have the tools to maintain or rebuild your social brand and save time, money, and effort.
Pros
Cloud, Web-Based, and SaaS
Desktop for Mac and Windows
Support across several types like email, forum, phone, chat, etc.
Training available
Activity dashboard
Notifications
API
Campaign analytics
Engagement tracking
Cons
No free trial
No free version
No mobile apps
No desktop apps for Linux and Chromebook
No video training
9. Sprout Social
Sprout Social lets you keep a watchful eye on the social media engagements of your competition without having to check back every day. It has special extra data in its audience discovery feature. With a desktop and mobile app, you can carefully monitor not only what they are currently posting but also their past social media comments and conversations.
Pros
Available on Mobile apps
Wide range of support options
All sorts of training
Competitor monitoring
Campaign analytics
Audience targeting
Brand targeting
Customer engagement
Conversion tracking
Free trial
Cons
No desktop app
No free version
10. Nice Job
Nice Job helps small business owners control their company's reputation by leaving reviews, customer service responses, and social media messages. The software helps manage client relations in a more strategic manner, providing helpful feedback to tailor the company's messaging to customer needs. You can get an immediate increase of 10% higher conversion rate from credibility using this software, according to their website.
Pros
Top-notch customer service
The software asks for reviews automatically
Seamless integrations
More affordable than other software
14-day free trial
Cons
Could use more training tools or videos
Price increases with the size of the company
No reporting tools
Can have limited listings
11. Net Reputation
With Net Reputation, your customers will find out about their best experience with your business faster than before. This cloud-based software lets you monitor reviews across multiple sites and manage the bulk of them centrally.
Pros
Helps identify and correct any false information about your business
Avoid negative publicity
Manage your online presence
Remove defamatory content
Quick results
Cons
Price can be a bit high for startups
12. Brand 24
Brand 24 is much more than just a set of software tools: it's the ultimate reputation management software suite. From monitoring customer reviews and social media conversations to content curation and team communication, Brand 24 has you covered for every single online reputation issue your business might face.
Pros
Coordinate follow up process
Easy to use platform
Real-time monitoring
Slack integration
Some affordable pricing options
Cons
Reporting lacks precision at times
Not many pricing options
Not a social content creation tool
Only archives one year's worth of social data
13. Mention
Mention helps business owners maintain a positive reputation online. Mention monitors the web for mentions of your company, product, or name and alerts you before the mention becomes negative. Then it gives you tools to control the message.
Pros
No setup fee
Free trial
Free version available
Social measurement
Web and social listening
Identify influencers
Social reporting
Sentiment analysis
Cons
14. Chatmeter
Chatmeter is an innovative reputation management software that monitors the authentic voice of your company, product, or service over time.
Using a growing database to create a more measurable business, you'll be able to easily monitor how your brand is perceived and prescribed. Chatmeter claims the difference with their software is that they have over 180 percent review response rate and over 75 percent local search appearances.
Pros
Real-time notifications
Local SEO management
Comprehensive dashboard
Custom text messages and emails
Monitor local competition with metrics
Sentimental analysis
Competitor benchmarking
Cons
Pricing is not available online until you get a custom quote
No free version
15. Chekkit
Chekkit is a simple online reputation and ranking management software. It can be used by any type of organization to monitor how they are viewed by the public and help improve it accordingly.
You can install it in hours, requires no training, costs little, and works automatically with updates every day.
Pros
Interactive support team
Mobile app integration
Ability to save templates for text messages
Live-chat widget for client queries
Review sentimental analysis and monitoring
Campaign and response management
Cons
No automatic or outreach for customer review generation
16. DJUBO Strategist
The DJUBO Strategist has been designed to provide businesses with the latest tools for managing and maintaining their online reputation. It also facilitates company growth, decreases turnover time, and improves ROI.
Pros
Mobile-friendly
Easy learning curve
Great channel manager
Offers a free demo
Displays hotel reviews and ratings that are gathered from other sites
Marketing automation
Integrated property management system
Employee management
Cons
Mostly geared towards the hospitality and hotel industry
Can be a little pricy, depending on how much revenue your business currently has
17. Critical Mention
Critical Mention, a brand of Webroot Software comes with the industry-leading cloud-delivered reputation management tool. They offer everything needed to help your company combat and manage damaging posts or reviews that appear on social media, blogs, and forums as well as news sites and reviews.
Pros
Gathers customized reports
Integrates media coverage
Shows the value of trade media
Broadcasts monitoring, online news tracking, and social media monitoring
Mobile-friendly
Tools for ad hoc search
Cons
Pricing isn't available to see online
No free trial
18. Reviews.io
Reviews.io is a powerful reputation management software that helps business owners easily respond to customer reviews, monitor and reply to negative reviews, find out what customers are saying about your brand on social media, consult a database of pre-written responses for quick replies, create campaigns to respond to reviews from specific audiences and much more.
Pros
Prompt Google seller ratings
Proactive and responsive support team
Easy to navigate
Contract-free plans
Full-time online reputation management software
Social proof feature
Seamless integrations
Video tool for effective marketing content
Cons
Mac and PC Access available through internet connection online
No iPad and Android app
No sentiment analysis tool
19. Mentionlytics
Mentionlytics has been designed to help business owners and SMEs monitor their online reputation. It allows for comprehensive, easy-to-interpret reports via screens that clearly indicate what is being monitored and how it's being monitored.
Pros
Helpful support
Information found easily on the dashboard
Easy to navigate
Social media integration
Infographics, engagement analytics, and reports
Main keyword tracking and top mentioners
Email alerts
Affordable plans
Cons
Limited features on the mobile app
20. Bright Local
Bright Local's reputation management software helps businesses solve negative online reviews. They also offer tools that help local businesses maintain an attractive and respectable image to both current and potential customers.
Pros
Affordable plans
14-day free trial with no credit card required
Affordable plans
Track citations that show business name
Track reviews on over 80 websites like Trustpilot and Yelp
Perform local SEO audits
Cons
No mobile app integration
Limited native integrations
Some of the web features can be a little slow to respond
21. Yotpo LTD
Yotpo LTD is one of the ultimate reviews and testimonial management software. A combination of seamless one-click publishing, intelligent synchronization, conversion attribution, and actionable insights to help grow your business.
Pros
Loyalty and referrals
Reviews and ratings
Consumer insights
Visual Marketing
No setup fee
Premium consulting available
Free version available
Free trial
Cons
No mobile application
The paid plan is costly
Customer service can be lacking in some areas
Limited API
No control with display of reviews on social media platforms
22. Thryv
Thryv is an online reputation management software. It was launched in 2015 and, over this time, it has helped many of our customers improve their Google and social search results, shoving them up the rankings and creating a positive persona.
Pros
Customer communication
Document storage and sharing
Sales and payment options
Marketing automation
Live review acknowledgment
Pre-built templates to request reviews
Web and mobile-based
Perfect for small businesses
Cons
No desktop app
Not the best option for medium and enterprise businesses
No free trial
Must get a quote before pricing is shown
23. Meltwater
Meltwater is a social media monitoring software that offers advanced insight into trends and activities. Designed to help business owners build better relationships with their customers, Meltwater assists by showing the social marketing team what people are saying about their company and its products.
Pros
Easily identify influencers
Seamless media monitoring tool
Automated media monitoring newsletter
No Set-up fee
Cons
Could use better dashboard functionality
The ability to select stories in the newsletter could be easier
No free trial
Do I Need Reputation Management Software?
When it comes to managing your online reputation, there are a lot of different options available. You can do it yourself, hire someone to do it for you, or use reputation management software. So, which is the best option for you?
It really depends on your situation. If you have the time and resources to do it yourself, then that might be the best option for you. However, if you don't have the time or resources to dedicate to managing your online reputation, then hiring someone or using software might be a better option.
With many different reputation management software options online, do your research with the above list to find the one that's right for you. Some things you might want to consider include:
How easy is the software to use?
What features does the software have?
How much does the software cost?
Do I Need More Than One Reputation Management Software?
Most businesses can get by with just one reputation management software. However, there are some benefits to using multiple tools.
For example, if you have more than one location, each location can have its own separate software account. This allows you to track and manage reviews for each location separately. Additionally, if you have multiple businesses or brands, you may want to consider using separate software for each one. This allows you to keep track of your different businesses' reputations easily and quickly.
Finally, some businesses find it helpful to use multiple software platforms because they offer different features. For example, some software platforms offer automatic review monitoring while others do not. Some platforms also offer features like review management and reporting, while others do not. If you're not sure which platform is right for you, it may be helpful to try out a few different ones before settling on one.
Ultimately, the decision of whether or not to use multiple reputation management software tools is up to you. Consider your business's needs and goals when making your decision.
What if I'm Not on Social Media Platforms? Do I Still Need this Software?
If you're not on social media platforms, you may be wondering if this software is still for you. The answer is a resounding yes! even if you don't use social media, the software can help you manage your business's online presence and track your website's analytics. Additionally, it can help you monitor your competition and see what strategies they're using to get ahead.
So, whether you're on social media or not, this software can still be a valuable asset for your business. Give it a try today and see how it can help you take your business to the next level!
Do I Need the Software if I Hire a Reputation Management Company?
It's a valid question – if you're already paying someone to manage your reputation, do you need the software? And the answer is, it depends. If you have a very small business with only a handful of employees, and you're confident that everyone is on board with your reputation management strategy, then you probably don't need the software. But if you have a larger business, or you're not confident that everyone is on board, then the software can be a valuable tool. It can help you keep track of your online reputation, and it can help you quickly respond to any negative reviews or comments.
There are a few different ways to use reputation management software. You can use it to monitor your online reputation, and you can use it to respond to negative reviews and comments. You can also use it to create reports that show you how your reputation is improving over time.
If you're not sure whether or not you need the software, talk to your reputation management company. They should be able to give you some advice on whether or not it would be a good fit for your business.
When Does it Make Sense For a Business to Invest in Review Management Software and Reputation Management Tools?
There are a number of different factors that come into play when trying to determine whether or not it makes sense for a business to invest in review management software and reputation management tools. Some businesses may find that the benefits far outweigh the costs, while others may not feel that the investment is worth the money. Ultimately, the decision comes down to what the specific needs of the business are and how much the business is willing to spend on these tools.
There are a number of different review management software and reputation management tools available on the market today. Some of these tools are designed for businesses of all sizes, while others are geared specifically towards small businesses or enterprise-level organizations. The features and functionality of each tool will vary depending on the provider, so businesses should take the time to research the different options before making a final decision.
In general, review management software and reputation management tools can provide a number of different benefits for businesses. These tools can help businesses track and manage online reviews, as well as help businesses protect their reputations from negative press. Additionally, these tools can help businesses increase their visibility in search engine results pages (SERPs), which can lead to more customers and sales.
What to Do If You Get a Negative Review?
If you receive a negative review, there are a few things you can do to mitigate the damage. First, don't panic. A single negative review is not the end of the world, and it doesn't necessarily reflect badly on your business. Second, take a deep breath and read the review carefully. Is there anything you can learn from it? Is there anything you can do to improve your business?
Third, reach out to the customer who left the review. Thank them for their feedback and see if there's anything you can do to make things right. Last, take whatever steps are necessary to ensure that the negative review doesn't happen again. Whether you have to change your process or have a team meeting, it's vital to the longevity of your business' success to listen to your customer if something isn't effective in their journey with your product or service.
Why You Should Analyze Customer Feedback to Improve Your Business
Customer feedback is essential to the success of any business. It can help businesses identify areas that need improvement, as well as give businesses insight into what customers really want and need. Additionally, customer feedback can help businesses create better products and services, and it can help businesses understand how their marketing and advertising campaigns are performing.
There are a number of different ways to analyze customer feedback. One way is to simply read through the feedback and look for common themes. Another way is to use one of the software online platforms above that can help you identify patterns in customer feedback. When you are looking at feedback, don't just look at Google reviews, be sure you are looking at social media accounts, too, as that is where a lot of your audience most likely is talking about your brand, depending on what your business is all about.
Wrapping It Up
Overall, review management platforms and software, along with reputation management tools can be a valuable investment for businesses of all sizes. These tools can help businesses track and manage online reviews, as well as help businesses protect their reputations from negative press. Additionally, these tools can help businesses increase their visibility in search engine results pages, which can lead to more customers and sales. If you're thinking about investing in these tools, be sure to do your research to find the right solution for your business.
Be sure you think about which features are the most important to you and your brand. For example, if you want the software to analyze your online media or generate reports for your online business, that is critical for a good reputation. The best reputation management platforms are the ones that are ideal for your business specifically.
Review different platforms before you make your choice to ensure you will earn glowing Google reviews, exceptional customer relationships, get new customers, and overall experience a well-managed online reputation.
Permalink