Help Us Help You: Your Role in Individual Reputation Management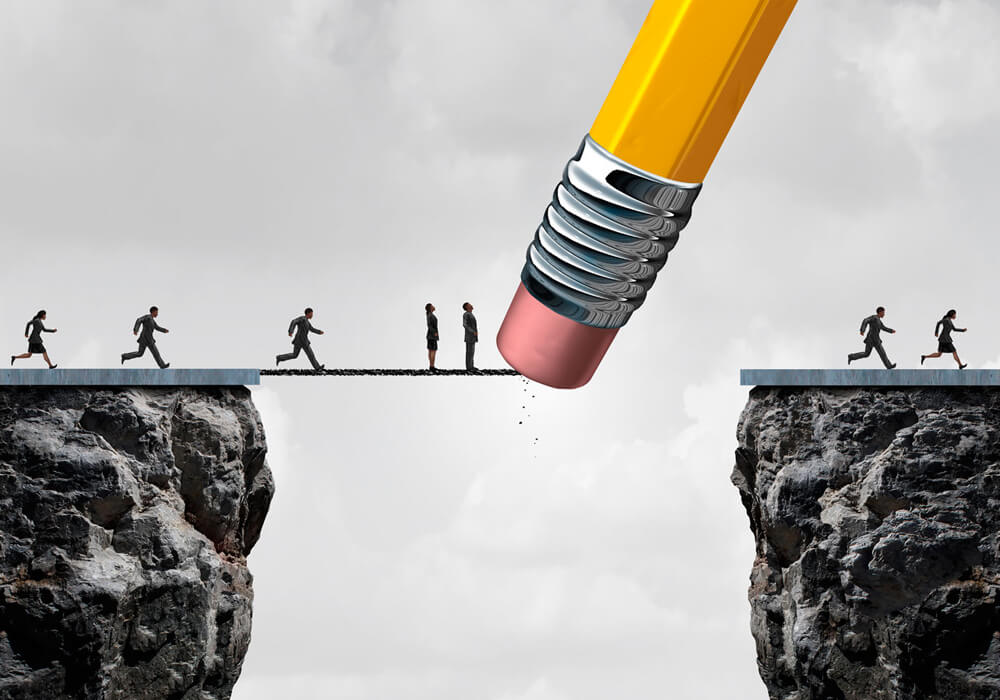 Building an individual reputation management campaign? What you do and how you behave matters more than you know. 
On this blog, we spend a lot of time talking about the threats that might be lurking in cyberspace. We've told you about mugshots, revenge porn and negative reviews within the last few months, and we have stories planned in the future regarding Twitter, Facebook and private blogs (they'll be great!).
If you're a regular reader, you might believe that all of your risks stem from external sources. But there's something you might be ignoring: the dangers that come from the tips of your fingers.
That's right: The way that you respond to a problem you find on your own could either make our job really easy, or really difficult. In fact, those spur-of-the-moment reactions could be even more deadly, in terms of your reputation, than the item you're reacting to.
Individual Reputation Management Rule #1: Don't Fan the Flames
Most people know that they should monitor their online reputations diligently, and as a result, most people troll the comments section of articles about their companies, and they look closely at their own Facebook and Twitter pages, looking for stealthy bombs that are just waiting to explode. Unfortunately, most people also react in the 30 seconds or so following that discovery, and in most cases, those responses aren't too professional.
Here are just a few examples:
Business owners and even celebrities are human, and anger is common. Social media makes expressing that anger all too easy, as a quick flick of a button can spread that message far and wide.
In addition, some writers suggest that hacking people off should be par for the course for a modern business. As companies become transnational, cultural differences are bound to spring up, and as companies are expected to be transparent and approachable, executives are more likely to share things they shouldn't. It's just part of the cost of doing business.
If this is true, how can we help you, especially if you won't help yourself? If mouthing off is just expected, how in the world can we ever hope to help our clients develop the reputations they deserve?
Here's how you can help optimize your own individual reputation management campaign:
Targeted Approaches
Constant monitoring is a big part of what we do to help our clients. Yes, there are a number of tools you can use on your own in order to monitor your own reputation (including App.NetReputation and Technorati). But all of these sites take time to master, and the results can sometimes be a little perplexing. You might not be able to see an attack unfolding right in front of your eyes if you're not using the right keywords or ranking the results properly.
Our tracking system does much of the hard work for you, and we provide customized reports that tell you exactly what's happening with your name and your brand right now. It's quick and easy, and you don't have to do anything at all. We'll even tell you when it's time to panic.
Next, we work on deleting what we can delete. Some attacks are remarkably easy to deflect in this manner, as we can just remove the item that's causing you pain by following the rules the site has outlined. Our lawyers live for this stuff, and they enjoy removing attacks within minutes. We like to keep them busy, too.
The last part of the plan involves replacing hateful items online with valuable, insightful content that isn't negative.
Now, I know that some writers find this sort of work distasteful, and they go on long diatribes about how SEO techniques are really fraudulent and deceitful. On the one hand, I agree that some companies create blogs and promo pieces that any 3rd grader could tell aren't legit. Some don't even make sense. But I also know that the work we do doesn't even remotely cause alarm for our clients or their detractors.
Why?
Because we pride ourselves in creating content that's based in reality, that highlights a client's good attributes, and we place those pieces on high-profile websites. It's not fiction and it's not fraud. It's a solution. When our work is complete, much of the offensive material is gone, and what remains is buried beneath an avalanche of good content.
No rants required. Bottom line: If you'd like to help us, please let us monitor you now and step in before something goes wrong.
But if you won't help, know that we'll find a way to make it work anyway. That's just what we do.
Permalink