Give to Receive: How Volunteering Can Boost Your Reputation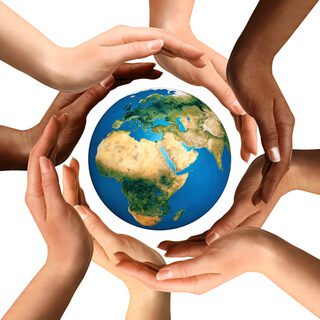 Volunteering has obvious benefits for those in need. But what can it do for your online image? Learn how volunteering can boost your reputation and help create a winning brand online.
Between September of 2012 and September of 2013, about 62.6 million Americans volunteered their time at least once, according to the United States Department of Labor.
I'd bet that a lot of this volunteering took place during the holidays. It's traditional for companies to ask their employees to work at soup kitchens or take toys to hospitals during this season of giving. And many families work to combat commercialism by taking their children to events where they can help the needy.
While volunteering during the holidays could fill you with a sense of belonging and charity, it could also be a smart move that protects (and perhaps even enhances) your online reputation. In fact, volunteering should be part of your yearlong to-do list for recovering from a crisis.
Volunteering Basics
There's no ideal age at which to volunteer. In fact, a Gallup poll suggests that volunteering rates among those ages 18-29 and those ages 50-64 are pretty much the same. That means an old excuse about volunteering being the exclusive province of the young just isn't true. Anyone of any age can volunteer.
And there are virtually thousands of organizations that need volunteers, too, including:
Animal shelters

Hospitals

Schools

Blood donation centers

Churches

Synagogues

Food banks

Homeless shelters
The list just goes on and on and on.
An article from The NonProfit Times suggests that most volunteers pair up with just one organization, or two at the maximum. They find a project they like, and they stick with that work, year in and year out.
How Volunteering Can Boost Your Online Reputation
Clearly, people don't volunteer for the money. These are nonpaid positions (or else they wouldn't be considered volunteering projects; they'd be jobs). It's possible that some people give in order to move ahead in the workplace, however, as they might use these opportunities to brush up on skills that could help them to compete in the marketplace.
But the reputation boost volunteering can bring is hard to overlook.
Consider this: Reputation attacks tend to focus on a person's character. The attacker might suggest that the victim is somehow untrustworthy or deceitful or selfish. The attacks might focus on mistakes people made, or instances in which the victim somehow put the needs of self in front of the needs of others.
Volunteering allows you to combat these attacks on a head-to-head basis. By giving back, you demonstrate that you're simply not selfish. It proves that you can put the interest of others ahead of the self.
Similarly, hooking up with reputable national organizations allows you to ride on their coattails, and perhaps feed off of their excellent reputations. They trust you, they work with you, why shouldn't others do the same? That's an incredibly valuable message that volunteering can deliver.
As you work, you might also develop connections with others who work in your industry or in your community. They have the opportunity to get to know you and to see you in person. If they later see an attack about you online, they'll have a powerful personal connection with you that might make the attack less effective.
And finally, volunteering can give you a mood boost. It helps you to step away from your difficulties, at least for a time, and do something for someone else. A relentless attack can leave you feeling vulnerable and dispirited, and volunteering might remind you that things can and will get better. In time, you could come to look forward to your volunteering sessions, and the benefits that giving back can bring.
Getting Started
You might already know of good volunteering options in your community. Your church or synagogue, your child's school or the shelter at which you got your cat could all be excellent places in which to get started.
But if you're completely unsure about where you should volunteer, there are a number of really good websites that can help link you with the organizations that need your assistance.
VolunteerMatch allows you to search for volunteering opportunities by type and location. You can type in a few words about the work or causes you're interested in, and provide details about where you live, and the system will spit out opportunities that might work for you.
Create the Good works in much the same way. You'll type in a few words about the causes you support and the place in which you live, and the list will come back in seconds, full of organizations that need you.
Now, it might be tempting to look for causes that are specifically related to the reputation challenge you're facing. You might be tempted to look for work with kids if your attack has to do with a childcare debacle, for example. Or you might look for cat work if your attacker suggests that you don't care about causes related to animals.
On the one hand, this seems reasonable. But, when it comes to volunteering, it's more important for you to find a cause you actually enjoy and find worthwhile. After all, you'll need to keep at the work for weeks on end in order to see results, and you'll need to impress those you work with each time you show up to donate time. Those tasks are harder to accomplish when you really don't like the work. It's best to find something that you really enjoy, so your sincerity will be evident to everyone around you.
Making it Work: How Volunteering Can Boost Your Reputation
Doing good work on a regular basis could help you get great word-of-mouth coverage. But there are ways to amplify your message and make it yet more effective.
Consider writing blog posts about the work you're doing, and link to the website of the place in which you're working. Talk about why you like the work, what you're learning and how it makes you feel. Sprinkle in a few keywords relating to the reputation attack you're facing, and each blog could help you to refute your enemies.
You can also use social media to help highlight your volunteering work. Check in via Facebook when you arrive at your volunteering spot, and check out when you leave. Use Twitter to discuss the work when you get home, or take a few snaps while working and share those via Instagram and Pinterest.
Finally, consider using press releases to discuss your new relationship with the organization. Press releases, when done properly, can get picked up by media outlets and shared widely, which means you could reach a whole bunch of people all at once.
If writing isn't your thing, we can help. At InternetReputation.com, we're experts at crafting blogs, social media posts and press releases in response to a reputation attack. We can help you make the most of your charitable work and show you how volunteering can boost your reputation – so you can focus on your work and know we'll help you to spread the message. Just contact us, and we'll tell you more.
Permalink