Fighting Oprah: How a Swiss Retailer Hopes to Improve Her Reputation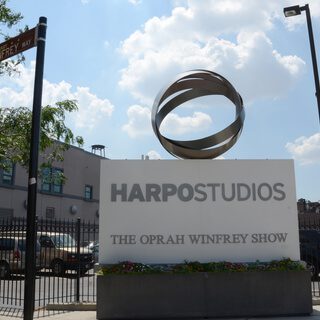 How do you improve your reputation after a major online crisis? One story illustrates that challenge.
Being in a movie means giving interviews, and when that movie involves issues of race, most interview questions have to do with skin color and perceived affronts.
When Oprah Winfrey sat down for an interview for the television show Entertainment Tonight, she likely anticipated these sorts of questions, and she had answers handy. Right on cue, she provided a story about experiencing racism in Switzerland in a high-end store that carried several lines of expensive handbags.
Winfrey suggested that she wasn't given access to one of the most costly items because the clerk likely didn't think she had the means to pay for something that was so very expensive.
It's a good story, and it did seem to highlight just how pervasive racism is all around the globe. For some people, it might have been informative and perhaps even eye-opening.
Unfortunately, we live in an era when fact-checking is remarkably easy. Some people hopped online after watching this interview, and even though Winfrey named no names, these researchers found the store in no time and all, and they published the name of the store in breathless, gossipy stories that spread across the web like wildfire.
Shopping in Switzerland is big business, and according to Trading Economics, the retail sector in this country is improving a little bit each and every month. In Europe, a stock price that rises, rather than falling, is a bit of an anomaly, and it's not surprising that businesses would do anything to keep their reputations clean and their prices high.
The owner of this store in Switzerland is choosing to fight Winfrey by demanding to speak with the star, and she's detailed the ways in which the store's policies aren't discriminatory. Her side of the story has been so pervasive (and perhaps persuasive) that Winfrey has said that she regrets even mentioning the name of the country. She doesn't discount the story, however.
We're not certain that fighting back by giving prickly interviews is a great idea. Responding to the incident quickly could allow the problem to fade from view, but demanding an apology sets up an altercation between the star and the shop owner, and that keeps the story directly in the sightlines of reporters and other spectators. That's the opposite of what a shop owner would want, from a reputation management perspective.
While few store owners will see Oprah in their shops, there are lessons to be learned here. Firstly, it's important to remember that any consumer could be a famous person in disguise, and even regular people who have problems with your store could feel comfortable shouting about those problems from the mountaintops. Treating all customers with respect, and perhaps a touch of fear, might keep you from inadvertently making enemies.
Secondly, defending your brand online means more than blustering and demanding apologies. It means flooding the market with good information about you and the products you sell, so a little flap from one customer seems like an anomaly. If a curious consumer searching for you sees only positive stories, one negative comment seems meaningless in comparison.
At InternetReputation.com, we can help improve your online reputation. Visit www.internetreputation.com to find out more.
Permalink