Brand Monitoring and How It Meshes With Your Reputation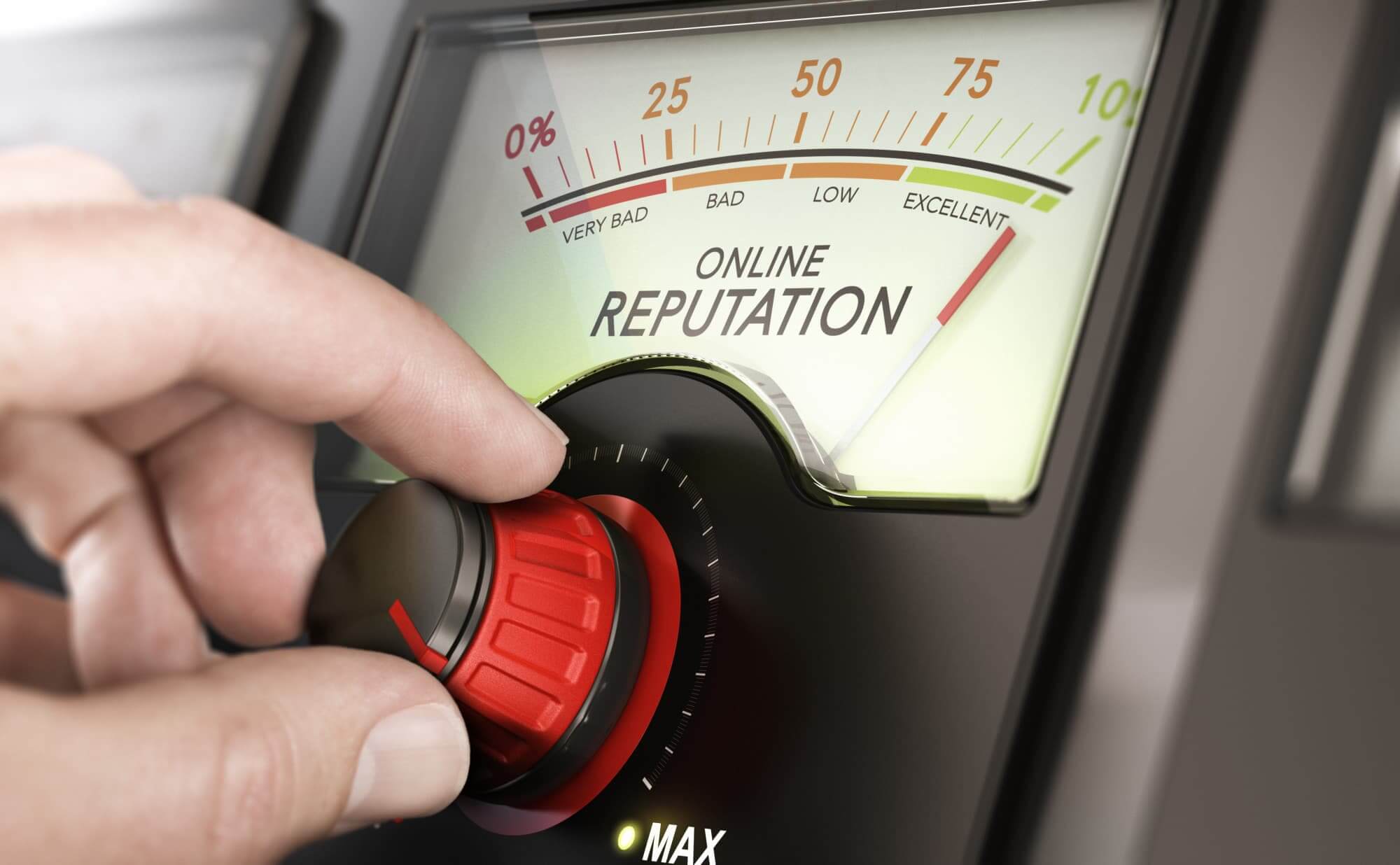 Brand Monitoring: Did you know that as many as 84% of customers trust online reviews just as much as personal recommendations from family and friends?
We've all had an experience where a friend has suggested we swap a product from one brand to another, and we've trusted their suggestion.
Now brand monitoring is, fundamentally, this process on steroids.
It is how you can begin building or even rebuilding your online reputation. You do this by knowing exactly who is saying what about your brand. Keep reading to find out everything you need to know about brand monitoring.
What Is Brand Monitoring?
Brand monitoring is the exercise of tracking where and when your brand is mentioned across different channels and then using this information to understand how your brand is perceived in the market.
The information that you collect through brand monitoring will allow you to perform reputation management, and it should be analyzed and help you in implementing change.
The one important thing about brand monitoring is the entire experience cannot be positive. You need to be willing to look at, respond to, and engage with both the good and the bad.
There's a double-sided nature to the process, and it can be explained as being proactive and reactive to brand mentions.
Proactive Brand Monitoring
Proactive brand monitoring is the process of listening first, then using what you discover to arm yourself with valuable information that will influence future decisions.
A great example of proactivity is seeing your customers talking more about your brand on Instagram than on Facebook, so you decide to use that information to create an account and interact with them there.
Reactive Brand Monitoring
Reactive brand monitoring is the opposite side of the coin. It means that you are "in the moment" and responding on the fly to your followers.
Reactivity allows you to engage with your audience almost in real time as they mention your brand. It allows you to be active in shaping how your brand is perceived.
How Do You Monitor Your Brand?
Brand monitoring is fundamental to building a solid internet reputation. In order to achieve this, marketers and all involved in the brand monitoring process must understand where they need to look, what they're looking for, and what tools are needed.
One of the other factors that need to form part of your brand monitoring foundation is goals and objectives. Achieving goals and objectives will show you that you're moving forward.
You can also use this information to adapt your marketing strategy with appropriate tactics if necessary.
Where To Look
There are many channels and platforms where you can find people talking about your brand; it's all about knowing where to look.
Some of the places you can check are:
Newspapers, magazines, and other print media
Social media platforms
News websites
Review websites
Forums and online chat websites
Brand monitoring in the online world is a lot easier than offline, because you have software and tools to help you on the internet but everything offline has to be done physically.
Nowadays though, most print media publications have an online presence as well, so you can make the call to move your brand monitoring completely digitally to save time.
There are two factors to take into consideration when you're deciding on where to focus your search:
If you're focused on finding customer opinions, then social media is the right place for you to be brand monitoring.
If you're more in search of professional or industry expert opinions, then things like print media and online news sites are more likely to provide you with that information.
It's likely that you'll be able to find everything you need to make informed decisions online. Simply take the time to finalize what you're looking for and move forward from there.
Using Brand Monitoring Tools
There are a variety of brand monitoring tools that can help you and your team perform brand monitoring in an online capacity. Ultimately, all tools come with different features, and you should make a list of capabilities in order to make an informed decision.
Some of the more regular capabilities of brand monitoring tools are:
Ability to track online media sources
Ability to target specific words, trends, or names
Create custom alerts and updates
Collect and store desired data
The ability to mold and analyze the data you've collected
When it comes to brand monitoring tools, you must do your research. Only you will know whether the software you're considering will help you achieve your online reputation goals and objectives.
Brand Monitoring Data And Reputation Decisions
Your online reputation management decisions will center around the information that you gather from your brand monitoring tactics.
The software you've chosen, combined with your newly collected data, will fuel adaptations to your approach and whether you choose to be proactive or reactive. You will have gone through all this for a reason, so use the data you've collected to form an educated foundation for your next marketing campaign.
Look into what your competitors are doing for added inspiration. Ask whether your brand perception is consistent with your brand values and brand personality.
Go Ahead, Start Monitoring
Brand monitoring is not reserved for forward-thinking businesses or those that are more tech-savvy than others.
It's so achievable for even small businesses to perform brand monitoring on a more-than-adequate level and collect valuable data.
Look for the right tools, pick the right strategy, and start monitoring. There truly is no wrong or right road; just be willing to adapt as you move forward. Do you need help with a solid brand monitoring strategy? Schedule a free consultation with us now.
Permalink