7 Ways to Build a Positive Online Reputation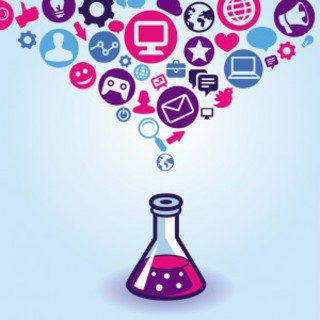 With the internet so wide open and chaotic, are there any ways to build a positive online reputation and take charge of your own digital destiny?
What determines your offline reputation is completely different from your online reputation. In the real world, your reputation is based off how nice of a person you are, the physical services and products you sell and also how others talk about and recommend you to their friends and family.
Your online reputation is a completely different story. Even if you are the nicest person in the world and have the greatest services and products ever… there's no telling what might be lurking around in the dark corners of the internet for everyone to find!
The scary thing about the internet is that anyone can say anything, and it can be found and shared with everyone!
To help you combat these issues, repair any damage that has been done and even help establish yourself and your brand as a trusted identity, we've listed the 7 determining factors that represent your online reputation.
7 Ways to Build a Positive Online Reputation
Focus on these key areas and not only will you see an improved online reputation, but you will also experience better success with your brand and personal following.
1. Customer Service
Most complaints stem from bad customer service. This can be from a bad waiter at a restaurant, someone with an attitude while checking you in at a hotel or even an outsourced call center that is simply doing a bad job.
A brand's reputation starts and ends with customer service. By providing the best service possible and fixing areas that you are lacking in, is one of the best ways to improve and repair your online reputation before it goes wrong.
2. Online Reviews
Sites like Yelp, PissedConsumer, TripAdvisor and RipOffReport have completely changed how sites get reviewed and compared online. Anyone can write their own review of anyone and anything… it doesn't matter whether it's real or not.
This means you need to keep an active eye on each of the top review sites, along with any new activity that might be getting posted to them. Monitor, review and respond.
3. Google Search Results
When it comes to ways to build a positive online reputation, nothing gives a more powerful first impression than the search results. This can clearly be seen if you were to Google your personal name or the brand you are associated with.
Your brand web site should rank number one in Google for your name, along with all of your social profiles and positive press and content after that. For individuals, your personal social profiles should also rank, along with any resumes or beneficial content you have online.
4. Social Media
It's not enough to simply "be on social media", you need to act the right way as well. How many times have we seen celebrities, individuals and employees get in a ton of trouble for making ridiculous comments? All the time, and they were all completely unnecessary.
On top of your social etiquette, all individuals and brands should be focusing their efforts on bringing a positive message and experience to the table. Provide value and interact with others in your industry, respond to customers and make it a fun experience. Social media supposed to be social — not a one-way conversion.
5. Brand Mentions
No matter where or why your brand is being mentioned, you simply need to know about it. One of the most effective ways to damage your online reputation is to ignore it. With billions of users on the internet, there is a good chance someone is talking about your brand right now. Through the use of online monitoring software, the process of knowing where and where your brand is being written about is easier than ever before.
6. Website and Blog
There is no better way to protect your personal or brand reputation than with your own web site or blog. Your website and blog will act as your main hub on the internet. Your social profiles, contact information, relevant contact, customer tutorials, videos, bios and everything about you and your brand should be found on your very own sites — not on other sites that you have no control over.
By linking everything back to your website or blog and having all of your content in one place, you are effectively increasing your chances to rank number one in the search results for your personal name, brand and business.
7. Get Professional Help
You can read about ways to build a positive online reputation all day, but without the necessary work and effort, you are still going to be at risk of losing everything.
This is why InterneReputation.com was created. We understand the complications, frustrations and complexities of building out original content, ranking in the search results and ultimately monitoring and protecting your brand online.
To learn more about how InternetReputation.com can help repair the damage that has been done to your personal or business brand, please click here or call 941-259-4554 for a free consultation.
Permalink