Three Things Business Owners Can Learn from Uber's Reputation Crisis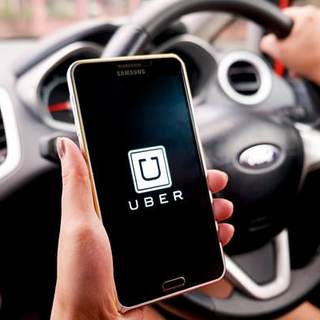 Recent actions by Uber CEO Travis Kalanick have landed him and his company in hot water. Learn the biggest takeaways from this reputation crisis and what you can to protect your brand.
After six tumultuous months, Travis Kalanick is out. He has resigned as CEO of Uber, the wildly successful ride services company he co-founded in 2009.
In eight short years, Uber has redefined the transportation industry. It is the fastest-growing start-up ever, and has made Kalanick wealthy beyond his dreams. But as successful as the company has been, Kalanick could not survive the waves of bad publicity that began in early 2017.
The Uber brand and reputation are seriously damaged, and the company is struggling to re-define itself. What went wrong? And what can small business owners learn from Uber's latest reputation crisis?
Not My Favorite Year
2017 began badly for Uber, after taxi drivers in New York staged a protest against President Donald Trump's new travel ban. For one hour, they refused to pick up any passengers. But some later accused Uber of taking advantage by picking passengers up anyway.
That touched off a Twitter campaign urging people to delete the Uber app from their smartphones, and thousands did just that.
Next came allegations of sexual harassment. A former Uber engineer described it in a lengthy blog post, suggesting it was both pervasive and tolerated by management. In response, Kalanick said that "there can be absolutely no place for this kind of behavior at Uber," and an investigation got underway. In early June, twenty people were fired, and at this writing, the investigation is ongoing.
It Gets Worse
Kalanick was himself at the center of the storm, when a video posted on YouTube showed him cursing an Uber driver who had complained that Uber's fee reductions left him bankrupt. Kalanick later apologized and acknowledged he needed to change as a leader.
Then top Uber executives began leaving the company: some over differences in leadership philosophy, and others amid allegations of stolen technology from a competitor.
Three Takeaways from Uber's Reputation Crisis
Hindsight may be 20/20, but it seems likely that many of Uber's problems could have been avoided. What lessons are there for small business owners?
Your company may be small today, but what about tomorrow? Change and growth is essential. Your market, your goods and services – none of it is going to stay the same over time.
Remember this maxim: "Growth masks all things." This refers not only to flaws in the company's business strategy, but also to its company culture. As the fastest-growing startup in history, Uber is an extreme example of growth masking problems, but it applies to small businesses, too.
A lot of excitement comes with growth. But it's essential that you, a small business entrepreneur, never allow it to mask issues that are part of your day-to-day operations.
As your company grows, there are likely to be employees whose contributions have been greater to your success than the contributions of others.
Building a business is a constant challenge, and when things are going well it can be difficult to clamp down on your best people. They might even begin to feel immune to any accountability. At Uber, some high performers were implicated in sexual harassment.
"The ultimate test of a leader's character," Chris Myers wrote in Forbes, "occurs when they are faced with choosing between the value added by their top-performing team members and the fundamental moral and ethical issues that transcend business."
People and ethics must come before profits, he cautioned. No employee is above accountability, even if they have made significant contributions to your company.
Promote a Healthy Culture
As a small business owner, your absolute top priority should be your company culture: that set of values and attitudes that define your business. You're out to make money, of course. But never let that undermine your company's core values.
These are the traits that define a healthy company culture:
Openness and humility
Accountability
A commitment to doing things right
Integrity and consistency
Courage
Hard Lessons
In mid-June 2017, Travis Kalanick said he would take a leave of absence from Uber. A week later he resigned. He'll remain on its Board of Directors, but his involvement in day-to-day operations is over. After this reputation crisis, the company is eager to re-establish its tarnished brand and reputation, and has launched a "180 Days of Change" program.
Most businesses do a good job nurturing a safe and inclusive workplace for all of their employees, but don't make the mistake of resting on your laurels. To do so puts everything you've achieved at risk. We can all learn the hard lessons that Uber has learned – but without having to pay so high a price.
Sources
http://hosted.ap.org/dynamic/stories/U/US_UBER_CEO_RESIGNS_TIMELINE_NYOL-?SITE=AP&SECTION=HOME&TEMPLATE=DEFAULT&CTIME=2017-06-21-03-23-08
http://www.cnbc.com/2017/06/19/what-happens-if-uber-goes-out-of-business.html
http://www.theverge.com/2017/2/2/14493760/delete-uber-protest-donald-trump-accounts-deleted
https://www.susanjfowler.com/blog/2017/2/19/reflecting-on-one-very-strange-year-at-uber
https://www.reddit.com/r/explainlikeimfive/comments/2f5ylx/eli5_why_must_businesses_constantly_grow_why_cant/
https://www.forbes.com/sites/chrismyers/2017/02/24/3-things-business-owners-can-learn-from-ubers-scandal/#38a5041f1296
Permalink