The Link Between Online Reputation Management And Customer Retention
Online reputation management is an important element of any business's success – and it's especially crucial for customer retention.
If a company isn't engaging in online reputation management, it could be losing out on potential customers due to negative reviews or mentions.
It's essential to develop strategies that help manage your online presence if you want to maintain relationships with existing customers and attract new ones.
To ensure a strong online presence, it's crucial to understand the definition of online reputation management and how it can protect your brand. Learn how to do online reputation management effectively, including leveraging platforms like Twitter for better results. Stay updated on trends in 2023 and explore the FAQs to answer any questions you may have. Various industries, such as nonprofits, jobseekers, corporate executives, and oil and gas producers can benefit from online reputation management. Discover why press releases are useful and read testimonials from satisfied clients. Stay informed by following our blog for the latest tips and strategies in online reputation management.
In this article, we'll discuss the link between online reputation management and customer retention.
→ Please take some time to read our various articles!
–Free Online Reputation Management Guide 2023
–Our Top 23 List of Best Reputation Management Software for 2023
–Free Online Reputation Management Tools Available in 2023
–Why Is Online Reputation Management Important?
-And more, visit our blog now (https://www.internetreputation.com/blog/)
What information should you be aware of regarding us?
At InternetReputation, we understand the significance of your online presence in today's digital world. Our primary focus is on establishing and maintaining a positive online image for you, which can enhance your credibility, expand job opportunities, and help you achieve your goals. However, staying ahead in the ever-changing online landscape can be challenging.
Our team comprises seasoned professionals who specialize in SEO, public relations, content strategy, and IT. We utilize proven techniques and tools to combat any adverse impact on your online reputation, such as negative press, unfavorable reviews, cyberbullying, or social media backlash. Our objective is to assist you in creating a strong reputation and projecting your best self online.
The different services that we offer you:
–And more, visit our site now! (https://www.internetreputation.com/)
Definition Of Online Reputation Management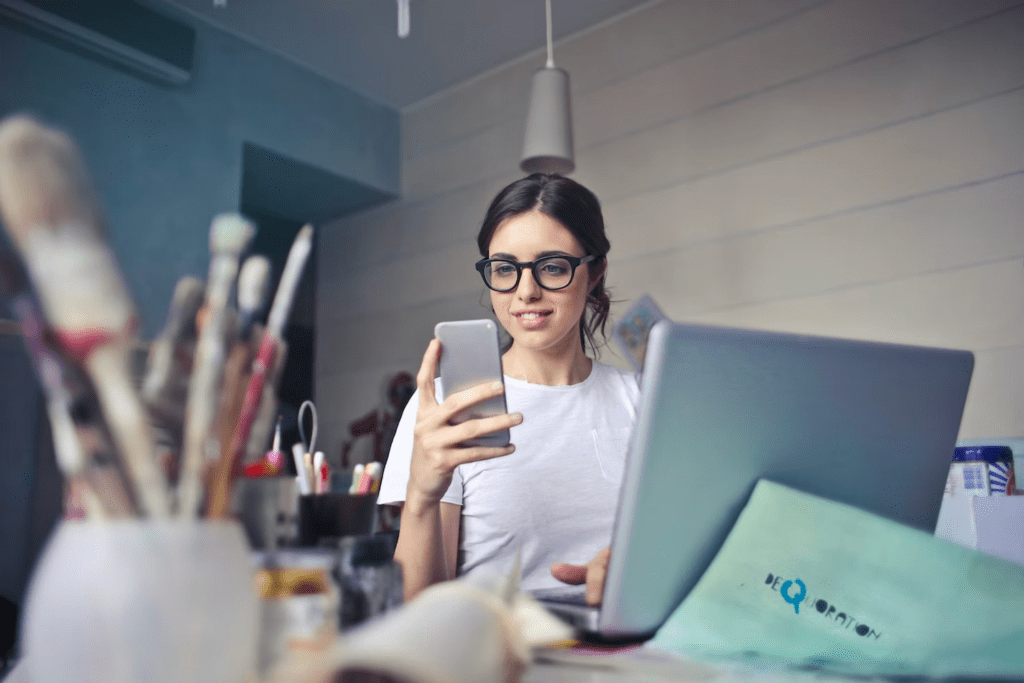 Online Reputation Management (ORM) is a process of monitoring, influencing, and managing an individual's or organization's reputation online. It involves actively responding to customers' feedback on social media platforms, websites, search engine results, and other public forums.
ORM also offers strategies that help build positive content and minimize the appearance of negative comments. The link between ORM and customer retention lies in creating a sense of trust among consumers. A company with a good reputation can encourage more people to try its services, which leads to increased sales and loyalty from existing customers.
Companies with poor reputations often struggle to bring new customers on board due to the lack of trust associated with their brand name. In addition, engaging in ORM processes such as addressing customer complaints promptly can prevent dissatisfied clients from leaving for competitors who may be better perceived by potential buyers.
Benefits Of Proactive Online Reputation Management
Having established what online reputation management is, it's time to look at the advantages of being proactive about managing one's reputation.
Proactive online reputation management helps organizations stay ahead of potential customer-related issues by actively monitoring and addressing any negative feedback that could affect how customers view them. This approach also allows companies to address bad reviews or complaints quickly before they have a chance to spread too far and cause long-term damage.
On top of this, businesses can use their reputation as a way to attract more customers and build trust between themselves and existing ones. Positive reviews from loyal clients provide social proof which encourages others to try out the product or service in question.
Additionally, when people see positive mentions of your brand, they're likely to be drawn toward it – thus increasing overall customer retention rates. Ultimately, taking control of a company's online presence is essential for maintaining a good relationship with customers over time.
Strategies For Monitoring And Responding To Online Reviews
It's no secret that online reviews and reputation management can make or break a business. They provide potential customers with an insight into the company, its products, service quality, and customer experience – all of which play an important role in customer retention.
So, how do you ensure your business is maintaining a good online presence? The answer lies in monitoring and responding to reviews on popular websites such as Google, Facebook, and Yelp.
By regularly checking these sites for new comments and ratings, businesses can stay ahead of any negative feedback and take appropriate action if needed. Additionally, it's essential that companies respond to both positive and negative reviews; this will demonstrate their commitment to customer satisfaction and show they are willing to learn from mistakes.
Providing thoughtful responses also allows businesses to build relationships with their customers while reinforcing trust. Furthermore, responding promptly will help keep complaints from escalating out of hand.
Impact Of Online Reputation On Customer Retention
As businesses move increasingly into the digital realm, it is vital to understand how online reputation management and customer retention are related.
The way a business's image is shaped by its online presence can have an enormous impact on whether customers remain loyal or switch their patronage elsewhere.
By monitoring reviews and responding quickly to address any complaints, businesses can maintain a positive public perception that will ultimately lead to more successful customer retention strategies.
In addition, companies should focus on creating content that communicates value and builds trust with potential customers; this encourages them to become repeat customers who rely on the brand for quality products and services.
Ultimately, if done correctly, effective online reputation management helps strengthen customer loyalty while also increasing revenue and market share.
Actionable Steps For Improving Your Online Reputation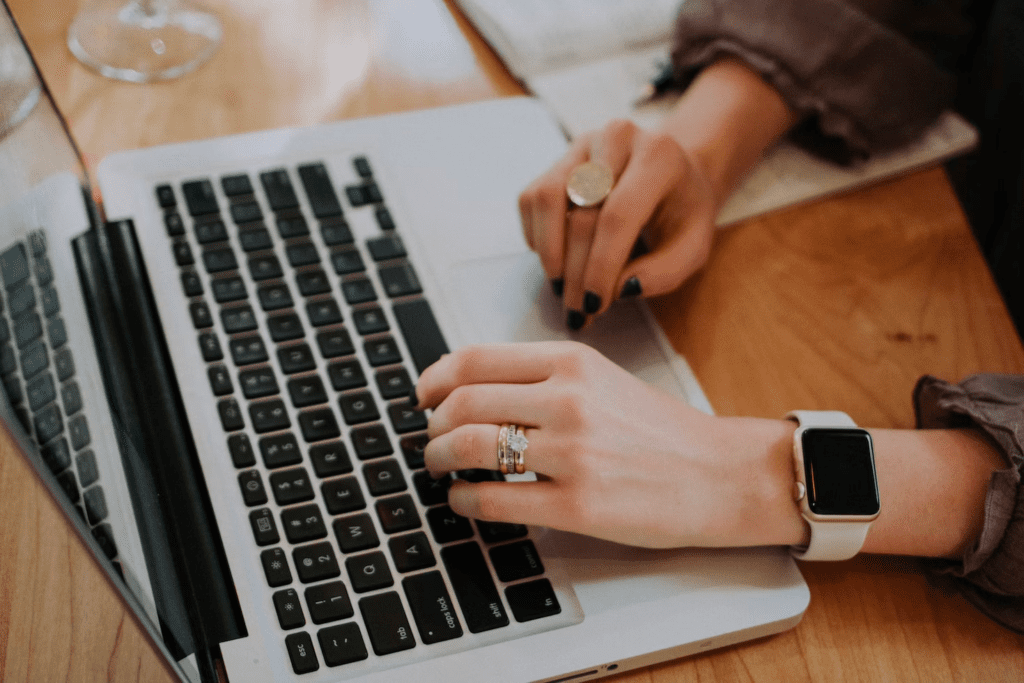 Having a good online reputation is essential for customer retention. People will be more likely to stay with your business if they see that you have taken the time and effort to make sure that their experience is positive.
To do this, several actionable steps can be taken to improve your online reputation.
First, it's important to monitor what customers are saying about your business online. This means regularly checking review sites like Yelp or Google Reviews as well as other social media platforms such as Twitter, Facebook, and Instagram.
When you find any negative reviews, take the time to respond appropriately. Apologize for any issues and offer solutions where possible, so customers feel heard and valued by your brand. Additionally, encourage happy customers to leave reviews on these same sites—this helps boost visibility while building up trust in potential new customers who may see them.
It's also smart to create content that reinforces the positive aspects of your business. Create blogs or videos highlighting what makes your company unique or special; this type of content can help differentiate your brand from competitors and generate interest from potential buyers who might not otherwise know about you!
Lastly, don't forget about SEO optimization when creating content; keywords related to your business should be included whenever possible so people searching for related topics find you first.
Taking all these actions together can result in an improved online reputation and increased customer retention rates — improving bottom-line profits over time!
Conclusion
In conclusion, InternetReputation plays a crucial role in helping businesses and individuals maintain a positive online presence, which is essential for customer retention and overall success. Through their expertise in online reputation management, they assist clients in monitoring and responding to customer reviews, addressing negative feedback, and creating a strong brand image that attracts new customers while fostering loyalty among existing ones.
The team at InternetReputation consists of seasoned professionals in SEO, public relations, content strategy, and IT, who employ proven techniques and tools to combat any adverse impact on your online reputation. By offering various services such as mugshot removal, local SEO, personal branding, Google Ads management, reputation management, and online public relations, they cater to the specific needs of their clients.
By partnering with InternetReputation, businesses can take actionable steps to improve their online reputation, such as monitoring customer feedback, responding to reviews, creating quality content, and optimizing their online presence for search engines. This proactive approach leads to increased customer retention rates, improved brand image, and ultimately, a more successful and profitable business.
Overall, investing in the services of InternetReputation is a wise decision for any individual or business looking to build a strong online reputation and maintain lasting relationships with customers. With their guidance and expertise, you can confidently navigate the digital landscape and stay ahead of the competition.
Permalink