Let Them Help You: How to Empower Your Customers During a Reputation Attack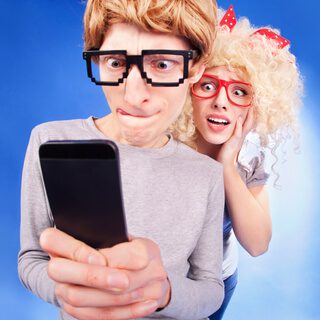 What's a reputation attack, and how do you overcome a serious threat to your online brand? 
How often are you online, monitoring your company's Facebook page, Twitter account, and Google search results? Chances are, you aren't providing around-the-clock curation. After all, you need to do other things like eating, sleeping, making products and balancing the books. You can't handle everything alone. You need a little help in order to do the job right.
That's where your fans customers in. Those people that love your company and your brand might stumble across reputation problems long before you do. They might jump right into the fray to protect you, too, and their help could be invaluable in the early stages of an attack.
But what happens when you're aware of the issue, too? How much should you moderate that free help?
It's a sticky situation, and every company is likely to handle the issue just a little bit differently. But there are a few things to watch for, including a few things to correct, so you can ensure that your helpers really are helping you during a reputation attack.
1. Insist on Politeness 
When reputation attacks gain traction, emotions start to run high. People start to:
-Call names-Curse-Attack the attacker-Create nasty memes
This sort of stuff can make you feel vindicated ("Look how much people like me!"), but remember: The person that started the attack is already very angry. Responses like this are a way to stoke the flames of that anger, and that could prompt another attack.
If you see this happening on a forum you control, such as Facebook or the comments section of your website, start deleting. Make sure your page is free of any nasty comments that you might seem to support. You won't anger your attacker yet more, and you won't face the risk of a ban from the owners of the website (like Facebook administrators).
Once you've cleaned things up, follow up with a generic statement like this:
"While I appreciate all of the support, I run a family-friendly business. I'll need to take down comments that aren't appropriate for small viewers. Thanks for your understanding."
2. Stick to the Facts
Chances are, you know exactly what prompted the attack and what your attacker is writing about. As part of your cleanup strategy, you may have written a blog post or a social post that gives your side of the story in detail.
Your fans may not have seen that post, and if they haven't, they might start sharing the facts they think are pertinent. Those facts may not be in line with the reality of the situation.
You don't necessarily need to delete those comments, but you should respond to them. Consider linking to your original blog post or social post with an introduction like this:
"Thanks for your support! I'd encourage you to read this, too, as it gives more details about what really went down."You're not slamming the person for providing misinformation as much as pointing the person to the proper font of data.
3. Resist the Urge to Disclose 
It's oh-so easy to find out all kinds of information about people who attack you online. With a few clicks, you can figure out who wrote the comment, where it was posted from, where the person works and who the person knows. Disclosing that sort of information is a tactic some individuals use in order to quell a reputation attack. By disclosing the character of the attacker, they hope to prove that the attack has no merit.
Do not let people disclose this sort of information on any site you control. Just don't do it. It leads to nasty vigilante behavior (including vandalism, in some cases), and it might make you liable for court costs and other big fees.
Anytime you see disclosures like this, delete the data. And then follow up with something like this:
"Thanks so much for all of your support. But my legal team is telling me we shouldn't be disclosing private information on the web. So I'm deleting these comments from my page. Thanks for your understanding."
4. Don't Make the Problem Worse 
Dealing with a severe reputation attack is a tricky business, and it can be hard to toe the line between helping and harming. If you're not in a good emotional space, you could end up hitting "like" on an inflammatory comment, which could make the attack worse. Or you could end up publishing a rant of your own, which keeps the attack alive. It's better to steer clear of the page if you're feeling emotional, so you'll ensure that your work won't cause harm.
Hopefully, these are tips you'll never, ever need to use. But rest assured, if an attack does take hold, we're here to help. We can help curate your social pages, and we can create a firewall around your business, so you're less vulnerable to future attacks. Just contact us to find out more.
Permalink