How to Respond to Negative Reviews Online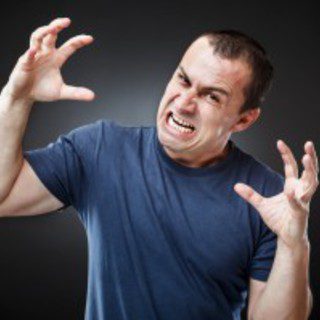 Knowing how to respond to negative reviews online can prevent major reputation headaches down the road. 
Reputation management is all about knowing where and when something is posted, mentioned or shares around your personal name, brand or business. In addition to knowing when and where something is said about your personal or business brand, you must also know HOW to respond to these negative comments and reviews.
Addressing negative comments and reviews is only half the battle and if you approach this mission in the wrong way, it can actually make things much worse for your brand and can spiral out of control quickly.
In this guide, we highlight some of the best methods on how brands and individuals should respond to complaints, negative reviews and comments online.
How to Respond to Negative Reviews Online
In most cases, it's not a matter of "if" negative comments and reviews will affect your online reputation, but more of a question of "when".
When that time comes, it's important to be prepared and not let your emotions get the best of you. We've seen brands take only comments and reviews way too personal and make public statements that attack the end customer/reviewer and this only makes the situation worse and harder to control.
Instead, you need to find where and why the comment was posted. How you can best address the situation, along with how you might be able to remove and update the complaint once addressed. Review management is the key to unlocking the potential of your digital review profile. Follow our recommendations below to best respond and control online complaints.
Acknowledge the issue
Negative reviews and complaints are going to be out there. It's much better for you to respond to each of these complaints when possible, as your audience will appreciate that you actually care about fixing the issue.
Understand Why You are Getting Complaints
While complaints are a burden on all brands and businesses, they can also be useful as well. Instead of taking each complaint as a nuisance, learn from these complaints and try to fix the problems within your organization so you don't have repeat complaints online for the same issues.
Know how to address each situation
Some complaints are simple (our food was cold), while others may be more complicated (I had food poisoning after eating at this restaurant). Simple complaints can usually be addressed and solved publicly, however more severe complaints should be addressed online in a swift matter, then personally addressed with the customer/reviewer offline or through direct contact.
Take the time to review your response
One of the biggest problems we see with online complaints and responses from brands is that they are simply too quick and unjust with their responses. Always remember that you are in a public audience with your responses and that you should relate with the customer/reviewer and that you are sorry they had a bad experience. It's also important to proofread your response before clicking the submit button. Text can come off in different ways to different people… and what you think might sound sincere might sound arrogant to others.
Makes your responses authentic
Lots of brands and businesses love to use templates and automated responses to address their issues. This is fine for personal emails, but can easily be spotted in a public forum. Relate with each of your customers individually and don't send them all the same canned responses.
Your Online Reputation Starts and Ends with You
As you can see, there is a lot more to managing and responding to online reviews and complaints than you might think.
At the same time, it's important to realize your online reputation starts and ends with you as well. The complaint happened as a result of something within your brand, and can be resolved and corrected in the same way.
Don't take online reviews and complaints personally — instead, look at them from a consumer's point of view and learn how to respond to negative reviews without inflaming the situation.
If you are worried about what's being said about your personal name, brand or business online and would like help to better address these situations, feel free to contact InternetReputation.com at 941-259-4554 or click here to set up a free consultation.
Permalink