Doctor Reputation Management: Best Practices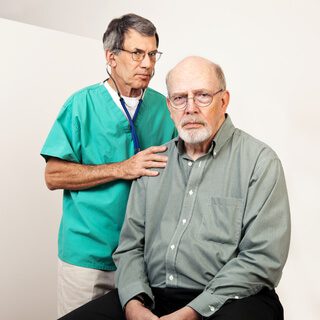 Need a professional opinion on managing your reputation? Check out this prescription for doctor reputation management and call us in the morning.
It was not long ago that doctors cared very little about their reputation online simply because very few people were writing or reading about their experiences with the family doctor. However, the advancement of social media combined with more people looking at online reviews has changed the way health care providers perceive their online reputation. This is because the number of people using online reviews has jumped by over 60% just in the past few years.
While this may not affect the established patient base of the medical provider, it will have a dramatic effect on the number of new patients that they will see. So, doctors now face the dilemma of having to enter the social media world and protect their reputations in order to reach out to new patients.
Doctor Reputation Management Best Practices
Assess Your Online Reputation
The first step in managing your reputation on the internet is assessing exactly what is out there and how much is positive and negative. While even the best medical professionals will have a few negative reviews or perhaps not altogether positive recommendations, the important part is making a comprehensive assessment of your social media reputation.
While most doctors may have the time to make a cursory assessment by looking up their name on Google search engines, checking their social network accounts and going over the review sections of websites where they are registered, it may be difficult to get a full picture without outside assistance. This is where services like ours can help other professionals, by providing them with a more complete assessment of their online reputation. If negative reviews are found, they will have to be appropriately addressed.
Address Negative Reviews
Even if the negative reviews are few and far between they will need to be addressed in a manner that overcomes their impact. Ignoring bad reviews or comments in this day and age simply does not work as most people will view your silence as actual agreement. So, you will need to start by being more proactive in your approach so that potential patients become more aware of your positive attributes.
Encourage Patients to Write Reviews
If one of your patients is especially complimentary of your work, encourage them to write a short review of their experience. In this manner, positive reviews can start overwhelming the negative ones. There are some practices that have iPads or tablets at the desk where patients can actually make comments online even before they leave.
Set up Online Alerts
Did you know that you can set up a Google Alert every time your practice is mentioned online? In this manner, you can find out about all new information about your practice quickly so that it can be evaluated and addressed if needed. It's always great to read positive reviews and comments about your medical practice and it is better to address any negative posts as quickly as possible.
Invite Those Who Wrote Negative Reviews to Contact your Office
If someone had an unsatisfactory experience, you'll want to correct it by encouraging them to contact you so whatever happened can be worked out. You may find that the issue is a relatively small one that can be addressed quickly or it may require more work. Whatever the case, if the issue becomes resolved you should encourage them to take down their negative review or at the very least amend it to show that further action was taken.
Set Up Social Media Profiles
If you do not have a presence in social media, you should set one up across several different networks. LinkedIn, Facebook, Twitter, and Google+ form the basis of your social networks and you can choose to add others to the list as well. For those who are really busy, just having these four can really help in terms of staying in contact with patients and other professionals.
Stay Active
Once you have cleared away all the negative reviews that you can, take an active role in addressing your web status on a regular basis. Spending a few minutes a day to read over and respond when necessary can save you a considerable amount of trouble down the road. Many people who post negative reviews or comments actually appreciate that you are quick to respond.
So, by allocating just a little bit of time on a daily basis, you can head off some potentially bigger issues that will become more difficult to handle if you let them go.
How to Avoid Getting into Social Media Trouble
While the chances of you facing a serious issue online are slim, it's still easy to make mistakes that may cost you in terms of patients and your reputation. One survey noted that over 70% of the investigations done by state medical boards are of doctors who violated their professional standing online. A doctor is held to a higher standard which requires them to be very careful in how they present themselves online:
Photos showing a doctor intoxicated or in a compromising position
A post that contains patient identifiers
Use of discriminatory language on a social network and so forth
Apart from avoiding the obvious errors that you can make when using your social network, there are some actions that you can take which will help mitigate any damage that otherwise might be caused when making your posts.
Establish the Right Tone
You want your emails for example to be professional and in a friendly tone so that there is no misunderstanding or misconstruing what you mean. Before sending out any email or post, go over it again just to see if it might be misunderstood.
Reply Promptly
Set aside a little time each day for replying to direct posts such as tweets on your Twitter feed for example. Be sure to at the very least acknowledge an issue or complaint promptly and then encourage the party to contact your office to take the issue offline if at all possible.
The Importance of Doctor Reputation Management
No matter what you currently think of your own brand or business, you still need to be aware of when you are mention online. Reviews, comments, blog posts and news articles are quickly changing the way first impressions are being made. Our free monitoring software is great way to monitor mentions of your name or brand across the internet.
By taking a little time to address your online reputation, you can create a more positive rapport between you and your patients online and help expand your practice.
To learn more about doctor reputation management, please call 941-259-4554 or click here to set up a free online account profile.
Permalink