Why Your Online Reputation is So Important in 2021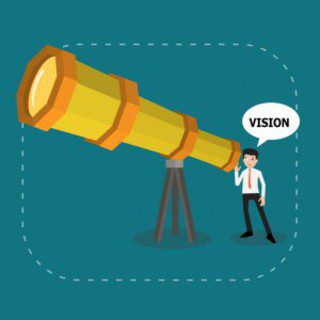 Don't understand why your online reputation matters? Get the latest on what a positive digital image now means to success, and how you build a footprint that works to your advantage?
Remember the first time you met a friend or family member in person? After just a few seconds you already have a lasting first impression of them. Were they funny, nice, smart, obnoxious, rude or mean? No matter how they acted in those first few seconds or minutes, that's likely how they are going to be remembered in your mind for quite a while — if not a lifetime.
The same thing can be said about your reputation when someone searches for you online. Gone are the days when in-person meetings or job hirings is the first time you get a chance to leave a good first impression. Now, everything is online and you or your brand are likely Google'd more than you think!
It's not hard to find negative information online for an individual brand, product or even a person. Make sure your online presence is clean — and we aren't just talking about the search results!
Why Your Online Reputation Matters
With more people using the internet to look up personal information and product reviews than ever before, it's extremely important to make sure the first page of the search results for your name or product are very clean and positive. It's not just businesses that need to be aware of their online presence, but individuals as well. What happens in social media, also can be found on major search engines as well.
Here are some of the top reasons why your online reputation matters:
Future Jobs
It's reported that over 78% of recruiters are now searching online to find out more about their potential employees even before calling them in for an interview. This means you aren't just getting interviewed once for the job, but twice with a pre-screening of your online presence! In addition to what is appearing within the search results, recruiters are also searching social networks 63% of the time. (source)
Online Hangouts
With jobs searching for your information online, it's also important to know not only what they are going to find, but also where they find you. First is the search results, then social networks, but where else can they find information on you — such as forums, online communities, review sites, previous criminal records, or even in the news? Depending on where your information is listed, this could greatly affect your chances of being hired by a new company or brand… especially with so many people fighting for the same job these days!
Your Success Is Why Your Online Reputation Matters
After you've been hired from a job, you've made it through half of the battle. Many brands and organizations are actively monitoring the online presence of their employees and 8% of companies have fired someone for their activities and abusive behavior through social media.
How to Make a Good First Impression Online
While we did mention many of the negative and scary ways someone can find your information and bad press online, these same outlets can also be used to bring a good impression to your brand or personal name as well. Here are just a few ways to increase your positive reputation online:
Create a blog – Build out a site that highlights the positives of your resume, brand or products.
Use Social Media – Setup accounts on all major social networks as these pages are usually easy to rank for your name or brand.
Monitor Your Brand – Make sure you always know who is mentioning your name online and where.
To setup your free reputation analysis and online monitoring here.
Permalink