What Is A MyLife Reputation Score?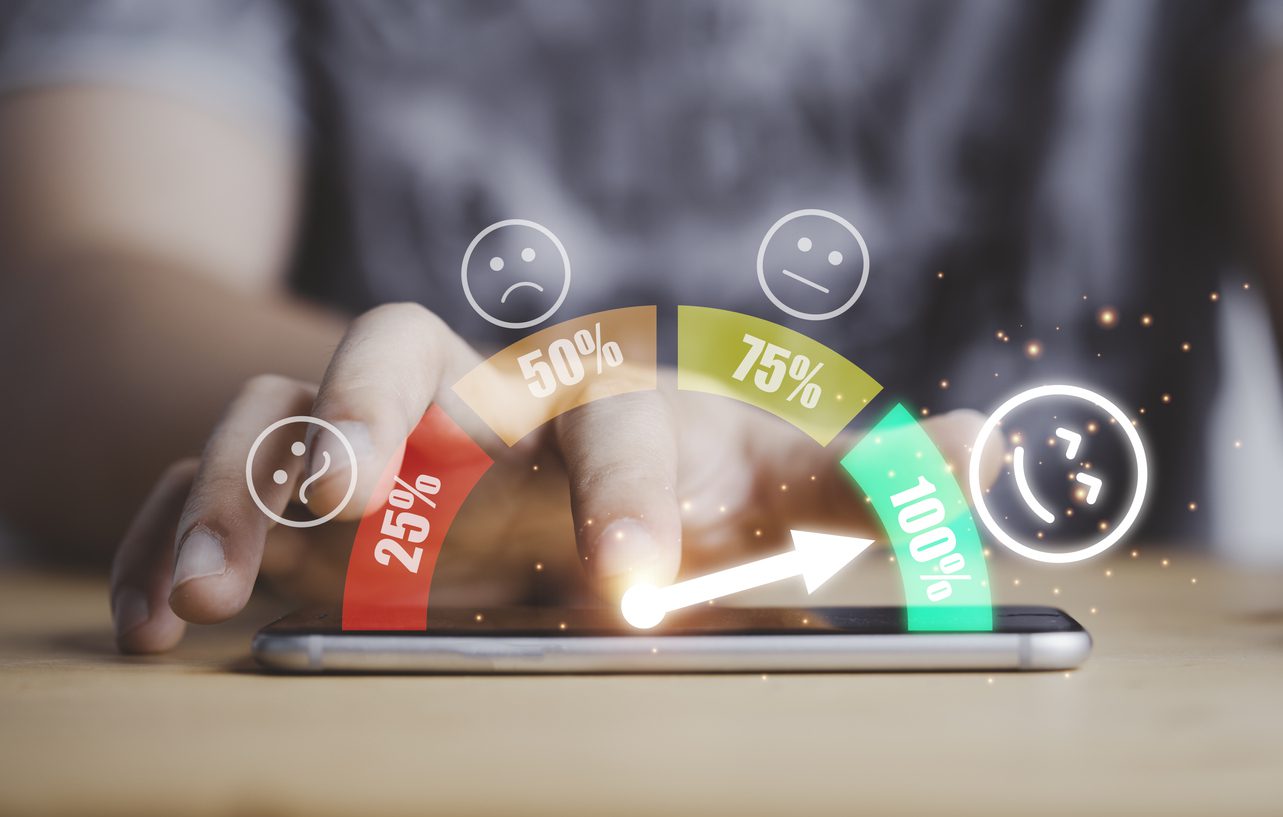 We unravel the mysteries behind your MyLife Reputation Score.
Whether you like it or not, an online reputation matters when doing business in this digital age. An online brand image can be a game changer for online companies in a good or bad way.
While it can be hard for you to manually evaluate whether you have a good reputation score or not, some companies help you gauge a person's reputation score. This service is what MyLife offers you. With this service, you can see how your brand image and overall online reputation are faring.
Find out more about MyLife and how you can increase your reputation score.
What Is MyLife?
Before diving into the reputation scores, you can find in MyLife, let's first understand what services MyLife offers.
MyLife is a data aggregator that collects personal information from public records and creates a customized MyLife page using that same data. This page is an auto-generated public page that contains personal information about you and potential parts of your background that you may like to stay hidden. Anyone gets to access this page and the public data records within it.
MyLife Background Report
MyLife is unique because it compiles information to automatically generate a background report that contains reputation scores. This score can give a person an idea about how good or bad this person's reputation and brand image are. Such a reputation score will be based on various details and records about a person or business that MyLife collected through its thorough background check.
Monitor Your Online Reputation With MyLife
That being said, because MyLife offers services that allow you to evaluate your online reputation directly, you can use it to monitor your online reputation and work towards getting a high reputation score.
If MyLife shows that you have a bad reputation score, you can work towards increasing it and fostering a positive image. On the other hand, if a high reputation score is reflected, you can focus on maintaining it.
How Does MyLife Come Up With A Reputation Score?
Because reputation is gauged through a score, there are standards that MyLife follows when coming up with the reputation score.
Let's look into the specific things that MyLife analyzes and the things that affect these reputation scores.
The Information MyLife Analyzes
This reputation score in MyLife is based on the platform's analysis of various information. This information can come from official public records and other records available to the public. MyLife accesses the following details to come up with a standardized reputation score.
Liens
Court records
Arrest records
Reviews written
Liens
Political affiliations
Income
Job history
Property records
Social media accounts
Educational background
Pictures
Personal reviews written by others
Phone numbers and other contact details.
MyLife Scoring Process
While this is all information that MyLife looks into to come up with a reputation score, you may wonder what exactly affects the reputation score. What makes it high? What makes it low?
It is important to know this to know how to increase a bad reputation score and maintain a good one.
One's MyLife reputation score is largely affected by your digital footprint. Because this score was concluded based on almost everything about you online, nearly every single thing that makes your brand look good or bad can impact your reputation score.
MyLife browses through the above sources to look for the information that comprises your digital footprint. Once MyLife gathers all this personal information online, the service uses such data to develop a background report that includes your reputation score.
The personal info that MyLife checks may include the following:
Name
Age & location
Phone numbers
Email addresses
Job history
Court records
Life Experiences
Address histories
All of these details get entered into the proprietary algorithm of MyLife. The algorithm will then analyze this information and develop a MyLife reputation score.
Does A Good Reputation Score In MyLife Matter?
While having a good reputation score on MyLife is not a non-negotiable requirement, it could still be helpful. This reputation score can help you glimpse how you are faring in the online space. It can help you evaluate and take action to maintain or improve your overall reputation.
When you know your reputation score, you get an idea of how existing and potential customers perceive you. With a good reputation score, your business may reach and maintain customers more effectively. However, you may end up shooing customers away with a bad one.
Besides that, you can also get an idea about the things that compromise your privacy in the online space. You may not know how the public can access your personal information online. MyLife can help you realize that.
How To Increase Your Online Reputation Score In MyLife
Whether you have a poor MyLife reputation score or a good one, working for a better reputation score would do you no harm.
Boost Your Online Reputation
To boost your MyLife reputation score, you must enhance your online reputation. To do that, you can try out the following.
Have a strategy for generating reviews. Reviews can either build or break your online reputation. Both positive and negative reviews carry much weight. That being said, it is important to have a strong strategy for generating reviews in the first place. Make sure that this review strategy goes not involve spamming contacts improperly gathered. You can use point of purchase techniques and other official strategies. Other than that, it is important to ensure that the reviews are good.
Delete inaccurate information. If false information about you is spread through false advertising practices or other methods in the online space, you need to have this removed proactively. This information can affect your online reputation significantly.
Work with influencers. Having an influencer promote you or your brand in a good light could do wonders for your online reputation. In turn, you can expect a better reputation score in MyLife.
Opt for online reputation management (ORM) services. Partnering with a reputation management firm and availing of their services can help you improve your online reputation and, in turn, your online reputation score. An ORM firm can help you mitigate the effects of bad reviews, promote assets that positively build up your brand image, and create an online reputation that can stay resilient amidst rising threats. With effective ORM services, you can address the problems that come with having a poor reputation score and be in control of your online reputation.
How To Remove MyLife Reputation Profile
While MyLife could be helpful for those who want to monitor and improve their MyLife reputation score, the idea of having personal information collected, analyzed, and publicized may not sound good for some.
If this is you, know that MyLife recognizes this reality and has provided a simple way for you to have your personal information removed without any legal trouble. Just follow these steps.
STEP 1: Proceed to the MyLife website.
STEP 2: Click the "Join Now" option on the top-right portion of the screen.
STEP 3: Supply your information (name, email address, and other information).
Note: Using a temporary email address would be recommended.
STEP 4: Identity verification may be required. Follow the prompts on the website.
STEP 5: Go people searching until you find your listing in the search results.
STEP 6: Select and copy the listing URL.
STEP 7: Proceed to the opt-out page of MyLife.
STEP 8: Paste the listing URL you previously copied and fill out the other information in the form.
STEP 9: Once you've followed the instructions and supplied the necessary information, select the Opt Out button.
You should expect a confirmation email once you complete the opt-out request process. MyLife will process the request within the next 7 to 10 working days.
Contact MyLife
An alternative way to request MyLife to completely remove your information would be to contact the company directly. You can choose to give them a call or send them an email.
When contacting them, be sure to note the following:
State your name
Mention your concern and intention
Include the link to your MyLife profile
A Good Online Reputation Can Affect Your Personal Life
When you have a good reputation in the online space, chances are that this reputation will also follow you to real life. Though the digital space is a world of its own, it is still full of real people with real lives. Hence, having a good reputation and a good reputation score could help you access more opportunities beyond your online activity.
Frequently Asked Questions
Q: Does MyLife Have Subscription Fees?
While there is a free version of MyLife, the service is also offering monthly memberships that require subscribers to pay MyLife in order to access features. Subscribers may opt for regular monthly memberships or pay a flat annual rate. By charging members' credit cards automatically, MyLife ensures that its subscribers may access the website's features conveniently every month.
Q: Can A Business Get Listed In MyLife?
While the Better Business Bureau does not accredit MyLife, MyLife offers a business option to companies that want to get listed.
Q: Can Any Person View A Profile On MyLife?
MyLife background reports and profiles are generally made public. Hence, anyone can search for the report of a specific person.
Contact InternetReputation Today
You don't have to manage your online reputation on your own. To learn more about online reputation management services and what a reputation management firm can do to help you, call InternetReputation today at 941-259-4554, or check out our blog for details.
Permalink