Take Two Aspirin and Check Your Online Reputation Regularly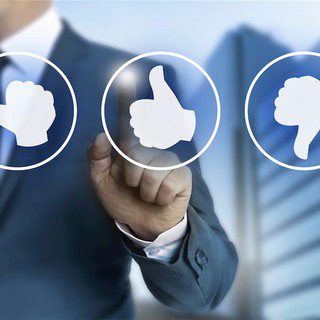 Hey doctors! Do you know how to check your online reputation?
If you trust Google more than your doctor, goes the joke, then maybe you should switch doctors.
On the other hand, counters one physician, "Dr. Google will never know you or care as much as I do."
The Internet is influencing our choice in health care providers as never before, and in turn increasing the need for Online Reputation Management within the medical community. Patient review websites (PRWs) like Healthgrades.com, Vitals.com, and RateMDs.com allow patients to share their experiences with doctors and hospitals, and rate and review them, much as they might rate and review a restaurant.
Finding a doctor you like and trust is one of the most important health care decisions you'll ever make, so the information you find online must be carefully evaluated. Many physicians are opposed in principle to patient reviews, and there is no doubt that they have an impact on their Online Reputation Management.
The bottom line is that patient reviews matter – and you need to check your online reputation.
Consumer Beware
"When I ask new patients how they found me, frequently they say on the Internet through search engines such as Google," said Kevin Pho, a physician in Nashua, New Hampshire. Curious about this, he searched his name to see what the Internet had about him. He found information about his practice, about where he received his medical training – and a lot of patient reviews.
"Thankfully, most were favorable," he says. "But some were not."
Dr. Pho has also made a name for himself as a blogger and social media commentator. He is concerned about the growing influence of the World Wide Web on health care in the United States.
"People already choose restaurants, movies, and their college professors based on what they read on the Internet," he writes. "So it's inevitable that many will research their doctors on the Web as well. But there are some good reasons consumers should be wary of the information they find online about doctors."
For starters, many patients don't even visit PRWs, Dr. Pho says, so using them to research a doctor means you may be relying on skimpy information. Furthermore, most publicly available information about particular doctors doesn't have much to do with whether they're good physicians.
"In other words," he writes, "there's no easy way to research how well a doctor manages conditions such as heart disease or diabetes. That kind of relevant performance data are hidden from the public."
I'm In Delaware
As if that wasn't enough, a study published on the Journal of Medical Internet Research [JMIR] website suggests even the most basic information on PRWs must be judged with care. "A negative review was posted about my practice by someone located in Plano, Texas," one doctor complains. "My practice is located in Delaware."
A glitch, perhaps. A more important drawback to physician-rating websites, the JMIR study says, is that they can't identify the best physician for a specific health problem.
"It is more likely that physician-rating websites can give some limited impression of, and only of, patient satisfaction and some structural information," says the report. The information provided by patient-reviewers seldom tells you much about who the best physician is for a specific health problem.
But patient reviews make a difference. Now that patients can go online to share their experiences, they have more influence than they used to, and most doctors are well aware of it.
Many object because they know that most patients don't have the knowledge to judge whether they have received good treatment or not. They also know that that negative reviews can be damaging to their practices and their online reputations, regardless of their veracity.
There is also the potential for abuse: some doctors are faced with fake reviews on Yelp, and the dilemma of how to remove false but negative information from the Internet. "We don't typically take sides in factual disputes and generally allow Yelpers to stand behind their reviews," the review site says in its guidelines.
"I Know That You Won't Stop"
When all is said and done, the fact is that PRWs are here to stay – highlighting the most important reason to check your online reputation regularly.
"I know that you won't stop Googling," concedes one physician. Chances are you have used or will one day use the Web to locate a reputable healthcare professional, which is why it's so important to search only the most reputable of sites. There are plenty to choose from, including everyday consumer sites like Angie's List, Yelp, and more doctor-specific sites.
Among the most popular PRWs:
Healthgrades.com. This site says it enables you to choose a doctor based on knowledge, not chance. You can search for doctors by name, procedure, specialty or condition.
You can find out about a physician's education, what hospitals he or she is affiliated with, and whether the provider in question has had any malpractice claims, board actions, or other sanctions. You can find office locations and what insurance plans are accepted.
There are also ratings on things like wait time, and patient satisfaction.
RateMDs.com. Prefer a woman doctor? RateMDs.com lets you search by gender, as well as by name, geographical area, and medical specialty. You'll also find information about a provider's medical training, and patient ratings on punctuality and knowledge, helpfulness and staff. There are even links to medical board records, so you can find out about any disciplinary actions.
There's also a section where you can post questions and have them answered by patients.
Vitals.com. This site says it empowers you by providing you with everything you need to know about a medical practice, so you can choose a provider with confidence. You can find a doctor by name, specialty, hospital affiliations, and whether they'll accept your insurance. Patient reviews tell you things like a doctor's bedside manner, the accuracy of a diagnosis, and follow-up.
Like most such sites, there is a section for patient comments.
In this day and age, says Dr. Kevin Pho, physicians should be encouraging their patients to leave online reviews. The best way for any doctor to do this is to ask contented patients to write something on a PRW. Not surprisingly, there's an app for that.
Improve Your Image
There is no doubt that a positive online presence can improve the image and business of any medical practice. Even if your online reputation is damaged by an unfair patient review, help is available.
The experts at InternetReputation.com can provide professional Online Reputation Management services to help you check your online reputation, overcome negative news, and restore the positive online presence your practice deserves.
Permalink