Spotless: Why Nonprofits Need Online Reputation Management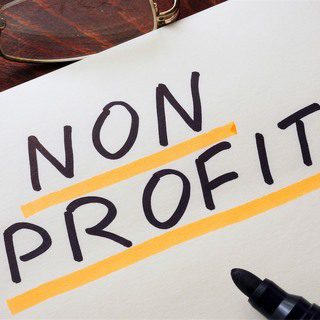 Why would nonprofits need online reputation management? Discover how even charitable organizations and NGOs can benefit from a customized digital management strategy.
Nonprofit organizations in the United States are seen as forces for good. They advocate for human rights and for the environment, provide general emergency relief, and address a host of other issues. As members of the general public, we select those causes closest to our hearts, and pay it forward.
So it might be difficult to understand why any organization whose mission and message is about improving the world, and really making a difference, would need Online Reputation Management. The public continues to support philanthropic causes at record levels almost across the board, yet public opinion polls show that many Americans wonder about how the hard-earned dollars they donate to nonprofits are being used.
And that can be a problem. Whether they are Non Governmental Organizations operating in developing nations, advocacy groups protecting fundamental rights at home, or humanitarian agencies helping those who need it the most, the very survival of nonprofit organizations relies on charitable donations. The most important asset any nonprofit has is its reputation.
Get the latest on the digital threats nonprofits face and how online reputation management can provide the layer of protection they need to succeed.
Serious Setbacks
Remember those trendy plastic yellow wristbands, with the word "Livestrong" embossed on the side? For a couple of years, they seemed to be everywhere, and they helped the Livestrong Foundation raise money for cancer survivors. Then its founder, cycling champion Lance Armstrong, admitted to doping in the course of winning seven straight Tours de France, cycling's premiere event.
Tiger Woods was on top of the golfing world, and promoting his Tiger Woods Foundation, which provides college-access programs for underprivileged young people. Then came reports of marital infidelity.
Celebrity chef Paula Deen launched her Bag Lady Foundation as a hunger relief program in 2013, but within months faced allegations of racism.
Each of these revelations dealt a serious setback to the nonprofit of its celebrity founder. And each of those nonprofits is still recovering from damaged online reputations.
Trading on Trust
The motives of donors may not be one hundred percent altruistic. A big incentive for donations, after all, is that they are tax deductible. But we also know that most nonprofits are providing society with something good. An assumption that goes along with a donation is that the receiving agency is engaged in worthy and honorable activities.
"Most nonprofits trade on the trust that the public has in them, both individually and as a group, so reputation is essentially a bankable asset," Mike Keefe-Feldman wrote in March 2013, in the Nonprofit Quarterly. Their reputations are everything.
In his play Richard II, William Shakespeare wrote, "The purest treasure mortal times afford is a spotless reputation." When a nonprofit's figurehead admits to cheating in a race, or cheating on a spouse, or is accused of using racial slurs, the potential for damage is incalculable.
Online Tools
Most nonprofits don't have the high profile of celebrity foundations. But their online reputations are just as important – and maybe more so, since they couldn't withstand the fallout of bad publicity the way the bigger and wealthier nonprofits can.
Today, savvy nonprofits are turning to reputation risk management systems, much like those used in the private sector. Like private, for-profit companies, nonprofits meet the same type of reputation challenges. And bad publicity, whether it's a relationship with a controversial donor or even a hint of financial irregularity, can jeopardize that reputation.
They are also hiring people who are skilled in analyzing data culled from online monitoring. There are a lot of Internet channels, and it's a huge challenge to keep up with it all. Most analysts, therefore, use online tools that alert them whenever their nonprofit's brand is mentioned, whether it's good, bad or indifferent. These are some of the most useful:
Twilert tells you about any mention of your brand name on Twitter, even when users don't tag your @username. Twilert also lets you set up alerts for keywords and phrases. Many nonprofits find this good for identifying potential donors and other supporters.
Google Alerts lets you keep track of any keyword and phrase, and notifies you by email whenever they are mentioned on the Internet. Since you're able to monitor multiple terms, you can keep track of any Internet posts about your organization.
Fresh Alerts, created by Moz, are a lot like Google Alerts, but include Search Engine Optimization features. Some users say that Fresh Alerts catches mentions that are missed by Google Alerts.
Mention is a suite of monitoring tools that sends you an email whenever there is a web or social mention of your brand. You can also use their web dashboard, and generate reports about activity over periods of time.
The important thing is that you never ignore social media, or take it for granted. If you aren't out there Tweeting, posting to Facebook, or any other popular social media sites, remember that everyone else is – not just your supporters, but also your critics.
Threats Are Everywhere. Online Reputation Management Provides the Protection Nonprofits Need to Recover
The online reputations of nonprofits may become tarnished, but they can always bounce back. The Livestrong Foundation has continued without Lance Armstrong. They still sell those yellow wristbands, and are gearing up for their twentieth anniversary Livestrong Challenge in late 2016. The Tiger Woods Foundation, also in its twentieth year, is getting ready for a celebration and fundraiser in New York. And Paula Deen's Bag Lady Foundation continues to help families in need.
Remember that anytime the negative reviews start to pile up, there is always professional help. The experts at InternetReputation.com provide nonprofits the online reputation management services needed to create the image you want, and online messaging you need to realize your goals.
Permalink