How To Remove From White Pages and Restore Your Privacy Today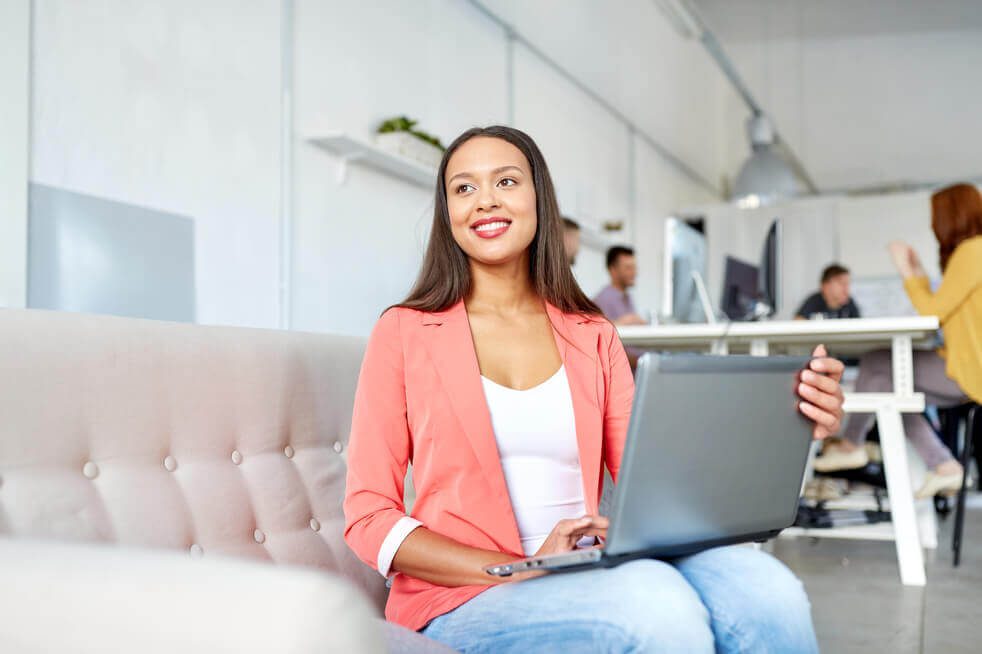 Have sensitive personal info that you don't know how to remove from White Pages? Get help from our Removal Experts today!
Data search sites like Whitepages.com and My Life make it easy for anyone to find all sorts of insights, including most of your personal data.
By adding your full name, address, phone number, email and other personal information, these sites make your details available to anyone for a small fee. So we don't blame you if you want to learn how to remove from White Pages and restore your privacy today!
What's more, we actually provide Whitepages opt out solutions for people feeling exposed to the threats the online world presents.
The main issue is that this website isn't only giving spammers and scammers access to sensitive data. It also provides anyone from identity thieves and angry exes to colleagues holding past grudges with the chance to invade your privacy, and use your information against you and your family. 
Learning how to remove your name and info from Whitepages.com is a good first step to protect your identity and peace of mind.  
Why Does Whitepages Have My Info?
Whitepages collects and stores your personal info not only because they have the ability to find and store it. The main reason is there's an ongoing and incredibly high demand for online personal data. 
Millions of people search the Internet for personal details every day, making the collection and sale of our information highly profitable for Whitepages and other people search sites across the web.
In other words, there's a lot of incentive for Whitepages.com and others to collect your personal data, and charge money to access it!
We provide Whitepages opt-out services and help people like you remove unwanted internet content. Learn more today!  
How Does Whitepages Get Your Info? What Is a Whitepages Opt Out?
If you have info that you need to know how to remove from White Pages, let's first look at how they actually get it. 
This site uses powerful data-collection technology to comb the web for your details, crawling consumer info lists, third-party sites, social media platforms, and more.
Whitepages uses this readily available info pulled from multiple sources across the internet to create your listing, which is then made searchable to users for free.
Whitepages also provides options to buy more detailed info for a one-time or monthly subscription fee (which we'll cover later in this post). 
Here are some of the details Whitepages features on your personal listing:
Full name, including maiden names and aliases

Age

Home addresses, past and present

Phone numbers

Email addresses

Spouse info, including divorce records

Known relatives

Court and criminal records

Auto accident info

Business details
While Whitepages isn't the only place to find your personal info, it is indeed one of the most popular people search sites on the web, receiving tens of millions of unique visitors every month. 
Removal of your records from Whitepages helps eliminate a high-profile risk to your privacy almost immediately.
 
However, know that your Whitepages.com listing will likely highlight info located on other data-aggregates, such as Ancestry.com. This can sometimes make information removal more complicated.     
How To Remove From White Pages
Wondering how to opt-out of Whitepages?
Getting your personal information removed from Whitepages is only possible by submitting a removal request. While opting out of Whitepages is a fairly simple process, it's important to follow each step carefully to avoid unnecessary issues and ensure the right name and listing are removed as quickly as possible.     
 
Below, you'll find the steps to remove your address and other information from Whitepages. If you don't feel confident to do this on your own, we can help! Just get in touch with us. 
1. Search Your Name
Go to Whitepages.com and search your name. Accuracy is key to locating and removing the correct Whitepages listing.
2. Locate Your Information
Find the listing that best matches your personal information. Once you've located it, click "View Details." 
Take extra care to choose the listing that's yours. While it's not uncommon for people to pick the wrong listing for removal, doing so can add days or even weeks to the process, giving online criminals even more time to find your data and use it to harm you
3. Copy The URL
Once you're confident you've chosen the right Whitepages profile, highlight and copy the URL.
4. Find The Whitepages.com Opt Out Form
Visit the Whitepages opt-out page and submit your information. 
5. Paste Your Profile Link
Paste the profile link you copied in Step 3 into the space provided. Once complete, click "Opt-out."
6. Verify Your Info
Whitepages will ask you to confirm your info. If your name and address match up, click on "Remove me" to go to the next step. Again, being absolutely sure your info is correct is essential to getting your listing removed from Whitepages. Failure to do so will typically result in having to repeat the process.  
7.   Select a Reason For Removal
Whitepages asks everyone to select one of four removal reasons from the website:
These include
Spam calls and junk mailings

Harassment or stalking victim

A desire to keep your information private 

Incorrect profile information
Choose the reason that best fits your motive and click "Submit."
8. Enter Your Phone Number
Next, Whitepages will request a personal phone number to confirm your identity. After entering your number, check the small box beneath and click "Call now to verify." You will then receive a robocall to complete verification.
For this step, it's crucial to provide an accurate number AND be ready to answer the pending phone call. Calls come in fast after clicking the prompt. If you gave the wrong number or missed the call for any reason, you will need to start the process again. 
9. Provide Your Verification Code
After you answer the call, the Whitepages robot will ask you to enter the four-digit verification code provided just after Step 8. Once your code is confirmed, the robot will provide an estimate (usually 24 hours) on how long it will take to complete your opt-out. 
Congratulations! Now that you've supplied your verification code, your personal info will no longer appear on any free searches across the site.
But while your data will no longer be visible to everyday users, your name, address and phone number will still be searchable by Whitepages Premium subscribers — people who pay a monthly fee to access data at their leisure.
How To Remove Your Information From Whitepages Premium?
To remove your address and other personal information from Whitepages Premium you need to: 
1. Visit the Whitepages Premium homepage and search for your name
2. Find the record you want to remove and keep in mind that premium listings appear in blue rectangles. Right-click on "View Full Report" and select "Copy link address."
3. Go to the Whitepages support and paste the URL copied in Step 2.
4. Fill out the remaining fields on the request form. These will include your:
Email address

Full name

Address

Phone number
You will also be asked to complete the fields "Subject" and "Description," outlining the details of your request, as well as any attachments related to the removal. Once you have completed everything, click "Submit."
5. Check your email. Whitepages Support will send an email confirming receipt of your request, including a request to reference if you'd like to follow up down the road.
Removing your profile from Whitepages Premium usually takes around three days, unless there's an issue with the info you provided. Once you receive the removal confirmation, make sure to check that all the information has been deleted. Be sure to keep your request confirmation handy should your listing bubble back up at some point.
I've Deleted My Personal Information From Whitepages.com, What Now?
A Whitepages opt-out is a great first step to protect your privacy.
But just because your Whitepages listing has been erased, it doesn't mean your personal data is in the clear. 
Whitepages is just one of hundreds of data aggregators that specialize in exploiting your background and personal info for a profit. 
So learning how to remove your information from Whitepages is just the first step in securing your online privacy. Because public records are, well, public, and social is social, there'll be no shortage of people-search platforms gathering your data for the foreseeable future, ensuring Whitepages-like sites will continue to pop up in search and expose your info.
How Do I Remove Myself From People Searching?
Most people-search platforms offer their own unique process for opting out and removing your personal info. Finding and following each site's instructions is key to deleting your listing from search and eliminating a potentially devastating threat to your privacy, safety and online reputation. 
Unfortunately, navigating to each data-aggregation site opt-out procedure and following each step can be a tedious, time-consuming process. Even finding the page to begin the removal process on a site like Whitepages can be a chore, simply because it's not in the platform's interest to make information removal easy.
Add the fact that getting your personal records removed isn't always guaranteed, and you've got a frustrating, energy-draining endeavor that forces many to give up altogether.
So, are you wondering how to remove your information from Whitepages for good?
Online Monitoring And Reputation Management Are The Answer!
The only surefire way to protect yourself and your family from data-aggregate websites like Whitepages.com is by monitoring and managing your online reputation. 
The right tools and strategy can help you overcome the challenges of personal data removal, and give you control over what friends, co-workers, and managers find when they search your name on the web, ensuring private info stays private and your identity remains in your hands.
Privacy Monitoring
Vigilant, ongoing monitoring of your name, personal info and how you appear Google search allows you to stay a step ahead of personal listings online. 
With a watchful eye on your digital presence, you can take action before threats turn into nightmares and create irreparable damage. 
Setting up a Google Alert for your name can provide an immediate advantage in the fight for your online privacy. And monitoring and removal solutions such as those at InfoSweep can help automate people-search removals and keep private info from creeping onto Google's first page.
Reputation Management
Now that you have an answer to "how to remove from White Pages?", what's the next step?
How do you ensure your sensitive personal data not only stays out of search results, but can't threaten your brand or identity in the future?
Minimizing the impact and visibility of sensitive personal info is key to protecting yourself and your family. And with the web being so unpredictable, a robust online reputation management (ORM) strategy can provide an effective tool for keeping that info under wraps and out of the wrong people's hands. 
Customized ORM campaigns utilize the latest in SEO techniques and digital technology to give you control over your online presence, providing you ownership of your online footprint while preventing harmful personal data from seeping into search. 
With the right approach to managing your online reputation, you can defend your online privacy from sites like Whitepages.com and steer your own digital narrative, building the image you want to convey to the world.
If you have private info online and need expert help on how to remove from White Pages, visit us online or call an Internet Reputation ORM specialist today at 941-259-4554. 
For the latest on #personalinforemoval and ORM insight, visit our Facebook and Twitter.
Permalink