How To Delete Yelp Review and Repair Your Brand Online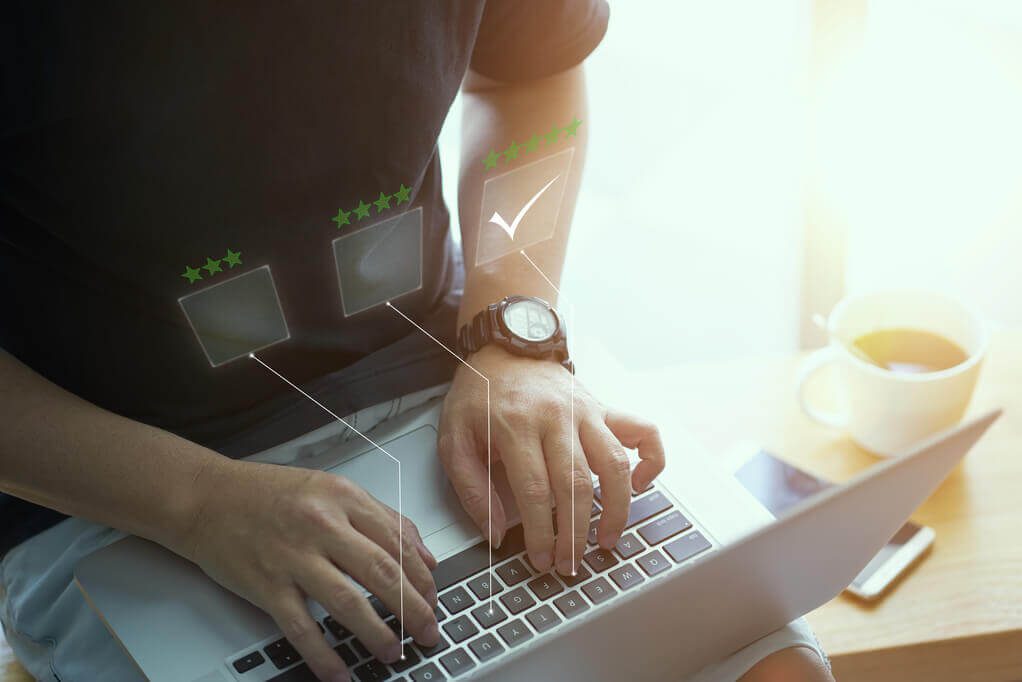 Is it possible to delete Yelp review and repair your online brand? Yes! Contact us today at 941-259-4554 to find out how!
Are bad online reviews spoiling your business? No matter how hard you work on building your brand and reputation, things you fear and dread will still happen. One false review could be the difference in why potential customers choose your competitor down the street.
Yelp is an online review site that offers an opportunity to share your experiences with others, whether good or bad. Sometimes, these reviews can be hurtful to businesses and may cause them to lose money. When dealing with negative online reviews, remember that your customer service team is an essential part of the equation. They can help resolve issues before they escalate into full-blown complaints on Yelp or other online review sites.
Yelp also has a feature that allows users to post reviews anonymously, which has led to many businesses receiving negative reviews from competitors. If you are looking for information on how to delete yelp review? Read below to get the latest on Yelp review removal today!
How To Respond To a Negative Yelp Review 
Your customers are also looking at reviews not just on your website, but on third-party sites like Yelp, Google, and Facebook. Regardless of the business, you run, there's a good chance that 99% of your customers will look you up on Google before they decide to buy from you. Before we dive in, let's take a quick look at how to respond to defamatory reviews in the best possible way:
1. Reply Promptly
Please don't ignore them. Make it a point to respond within 24-72 hours of the posting. Contact them directly. Address their concerns and respond with information that shows you care about their feedback. If there's a misunderstanding or miscommunication, let them know.
2. Be Personable
Addressing the reviewer by name shows you're taking their situation seriously. 
3. Stay Positive
Avoid name-calling and work to find common ground. 
4. Apologize With Intention
Don't get defensive. A defensive response makes matters worse by making you look like an uncaring company with poor customer service skills. Even if it's not your fault, an apology can help cool tempers and avoid escalation.
5. Be Proactive 
Build your response around finding a solution to the reviewer's issue as quickly as possible. When happy customers leave a review about your business online, there's an opportunity for that person to share not just their experience with a product or service, but also their overall impression of your company with other customers. If a customer had a great experience with one of your products, this review is an opportunity to reinforce that greatness and bring more customers.
What It Takes To Remove Negative Reviews On Yelp And Build a Brand Customers Trust
No matter who posts it, a scathing Yelp review can damage your small business, smearing your reputation and draining your revenue each day it remains on the web. Unfortunately, sometimes bad reviews can be too much for even the most resilient business owner to overcome.
A recent survey found that nearly 60% of online consumers go to Yelp when conducting research on local businesses. 
94% of consumers who find a negative online review on this platform will likely avoid your business altogether.
Without the help of a strong Yelp review removal service, that negative comment might grow to create a serious issue for your credibility, integrity, and brand. 
So, what's the remedy for a bad Yelp review? Where do you start if you want to remove it?
Here's some info on how to remove negative yelp reviews, develop a better feedback strategy, and retake control over your online review presence. 
Can You Delete a Yelp Review?
Removing a review on Yelp is nearly impossible, even if this review is considered extreme, misleading, or outright false. 
While Yelp does allow business owners to flag reviews that don't meet their terms of service, they do not research reviews to determine how truthful they are and won't mediate comments where facts are in dispute.
It's important to note that while somewhat rare, reviews reported as questionable or fake may be removed if Yelp moderators can verify the claim. 
Unfortunately, there are many misconceptions about deleting Yelp reviews for good — including paying the platform to erase these from their site. Most of this info is wrong.
Yelp is protected by the First Amendment and the Communications Decency Act, meaning they have very little incentive to remove bad customer reviews.  
Additionally, Yelp has won several major lawsuits relating to online review removal, proving they're indeed protected by current laws.
Moreover, Yelp does not remove reviews for its advertisers, so buying ad space on their site won't open the door to monitoring or deleting feedback hurting your business.
How Do I Remove Yelp Reviews?
If you are looking for how to remove bad reviews from Yelp there are two ways:
Identify reviews in violation of Yelp's content guidelines and report them to Yelp directly.

Push negative or

fake reviews

off Google's first page and

build a more positive review presence

online. 
If you try the first option, you must first flag the review in question.
How Do I Flag a Yelp Review?
To flag a Yelp review you believe violates Yelp's guidelines, you must start by claiming your Yelp business page. Once you've shown you're the rightful owner of your page: 
Go to the

Reviews

section of your business account and locate the review.

Locate the

More Options

tab and click

Report Review

. 

Provide a concise description of why you feel the review violates

Yelp Review Guidelines

. 
How Does a Review Violate Yelp's Content Guidelines?
Yelp's Content and Review Guidelines lay out the specific reasons Yelp will consider removing a review. Reviews are in violation of these guidelines and subject to removal if they:
Include any form of threat, harassment, hate speech, lewdness, or other display of bigotry.

Present a verifiable conflict of interest, such as those written by the business owners themselves, friends, relatives, competitors, and so on.

Aren't relevant to the consumer experience, including reviews on political ideology, employment practices, etc.

Feature private information posted without the individual's permission. 

Are designed to extort money from the business in some way.
Once Yelp receives your removal request, it can take anywhere between 3 to 5 business days for Yelp moderators to make a decision and remove the review.
For better or worse, most reviews don't meet Yelp's definition of inappropriate content and won't be removed from the site.
This generally leaves the second option — pushing bad reviews out of Google search — as the most effective way to remove Yelp reviews from the internet. 
After you've submitted your complaint, write out a brief but measured response to the bad review. This shows potential customers you're making an honest effort to contact the reviewer and resolve the situation. 
How To Remove Negative Yelp Reviews
Because outright removal is so difficult, the best way to get rid of bad Yelp reviews is through a focused brand reputation and review management strategy. 
Customized Yelp review removal and ORM services that include suppressing negative content, creating positive brand assets, and enhancing your review presence can help remove and repair the impact of negative Yelp reviews on your business. 
A complete, step-by-step online reputation and review management strategy includes:
Step 1. Collecting all reviews that make up your online presence.
Step 2. Identifying damaging reviews and how to remove your negative Yelp business reviews from the web.
Step 3. Developing positive brand materials for populating search pages and creating a better brand image. 
Step 4. Employing a more review response strategy and encouraging more positive Yelp reviews from customers.
Step 5. Active, 24/7 monitoring of your web presence, allowing you to respond to and remove bad Yelp reviews fast.
Know that good review management isn't done overnight. A commitment of time, resources, and know-how are needed to remove Yelp reviews effectively and ensure their impact is eliminated for good.
How Much Does It Cost To Remove Negative Yelp Reviews?
The cost of using a service to how to delete yelp review is based on a number of factors, including:
Where do your bad Yelp reviews rank in search 

How many negative reviews your business has

How long each negative review has been online

Your brand's overall web and review presence

How long it takes to remove negative reviews from search
Because Yelp reviews tend to get top billing in searches of your business, first-page removal can sometimes take anywhere between 1-3 months, if not longer. 
An extended review suppression campaign may often include comprehensive ORM to supercharge removal efforts and reinforce a more positive search presence.
There are numerous options available for managing and removing Yelp reviews from the web, each with its own unique cost and capability.
But, when searching for a review management product that works best for your business, it's important to find the solution that fits your brand and coverage needs. 
Comprehensive Yelp review removal services show you how to remove a Yelp review effectively. They also help repair the harm other review platforms are causing your brand reputation.
Current laws and court decisions tend to favor Yelp, making legal action not only costly, but a largely ineffective method for removing Yelp reviews.
Let's take a look at some of the most frequently asked questions on this topic:
Can Someone Who Was Never a Customer Review My Business On Yelp?
Unfortunately, Yelp does not require proof of purchase to leave a review, which allows anyone at any time to review your business.
How Long Will It Take To Fix My Yelp Review Problem?
The length of your Yelp review removal depends on your business, your reviews, and the methods needed to get optimal results. Review management can take anywhere between one month and two years, depending on your unique situation.  
Why Are My Positive Reviews Being Filtered On Yelp?
There are many reasons a positive review isn't making the cut. Yelp's review software is designed to flag reviews generally considered to be spammy or false.
Still, a positive review may also be flagged due to an incomplete reviewer profile, their posting history, location, and so on.
I Don't Have Any Reviews Now, But I Want To Protect My Business From Bad Yelp Reviews. Can You Help?
Absolutely!
We offer protection programs and highly recommend them. Our advanced review management software allows you to control and monitor mentions of your business as soon as they go live.
Can You Remove Your Business From Yelp?
No. While you may close your Yelp account and unclaim your business profile, there is no option for removing your company page altogether. 
Because Yelp considers business listings and information a matter of public record, all mentions of your company that don't violate Yelp's content policies remain on the site indefinitely. 
The same goes for permanently closed businesses, though a closed business page will eventually fade out from search results. 
How Do I Delete My Yelp Business Account?
To delete your Yelp business account:
Go to the

business account closure page

.

Type in your business' name and city in the appropriate fields. 

Click

Search

and scroll through the results to find your page.

Click the red button marked

Select this Business

.

Complete the request form and enter your email address.

Submit and check your email for confirmation.
Keep in mind that once you unclaim your account, you'll be unable to respond or request to remove business reviews from Yelp. It's because of this that we highly recommend not relinquishing control of your profile.
Review response can be an invaluable tool for managing your web presence and reviews across all platforms.
Need Help Removing a Bad Yelp Review? Try Our Yelp Review Removal Service
At Internet Reputation™, we focus on providing you the tools and technology to remove harmful Yelp reviews and get your brand reputation back on track.
Our comprehensive, proven Yelp review removal service ensures you can get that Yelp review removed from search results fast — and put your business back in control of your online presence. 
To learn more about how to remove bad reviews from Yelp, call our Yelp removal team today at 941-259-4554.
For the latest on #ORM and #OnlineInfoRemoval, visit our Facebook and Twitter.
Permalink