5 Free Reputation Management Tools You'd Be Dumb to Overlook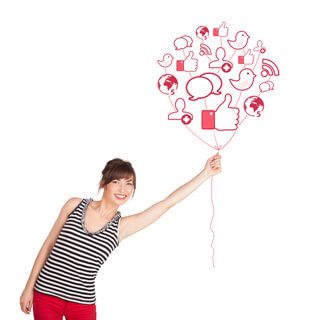 Want to improve your online image? We examine 5 free reputation management tools you can use to polish up your digital footprint.
The web is many different things to different people.
For some, it's an online library, stuffed full of all sorts of amazing information they just wouldn't have access to in any other way. For others, it's a directory of all of the names of the people, places and things they might come into contact with during the course of an average day. But for many, the web is a gigantic rumor mill in which the loud and the bossy dominate the conversation, drowning out any information that might be contradictory or innovative.
If you've been attacked online, you might know all about this. Overnight, it can seem as though you've moved from trustworthy to mockable, and it can be difficult to figure out how to turn the conversation in a more favorable direction.
While I think that hiring a reputation management expert is always the way to go when an attack is unfolding, as companies like ours have access to all sorts of skills and expertise that might be unavailable to the average person, there are a number of tools you can tap into right now in order to help you to dominate the chit-chat that swirls around your name.
The good news? All of the reputation management tools I'm about to mention are free. So, let's get started.

Free Reputation Management Tools
LinkedIn
In January of 2013, LinkedIn had managed to reel in an estimated 200 million users, and the company had no intention of resting on its laurels, as it was planning to unveil a number of snappy, snazzy new tools that could connect people who want jobs with those who have a need for workers.
All of that is quite beneficial for people dealing with unemployment or basic job dissatisfaction, and while I know there are a lot of you out there, I'm not yammering on about the site because getting a better job (or any job) could help your reputation.
Instead, I mention LinkedIn for the juice it can add to your Google search results. Public LinkedIn profiles that contain your name and a customized public profile URL tend to be quite popular with the little crawlers on Google. (If you have no idea what in the world I'm talking about here, check out this link).
By following these steps in reverse, you can move a profile from private to public and allow Google to see all the goodies you have buried on LinkedIn. If you're just setting up the site for the first time, don't worry. The site tends to default to the public, searchable mode.) A public LinkedIn presence will show up on Google search results as one small link. But, that link tends to rank high in search results, and as an added bonus, all of the information on your LinkedIn page is positive. It details your work, your education and your skills.
Pushing that to the top can mean pushing out nasty bits you don't want others to see.
Google+
Yes, yes, it's hip and cool to make fun of this social media site, as it has few participants and pretty dead daily interactions. I've even poked a little fun at the site myself, as the low number of participants has allowed me to see very private status updates from complete strangers. Yikes!
But, Google+ is rising in popularity with time. In fact, the company announced a 58 percent jump in users at the end of 2013. That's a big leap, and it could mean that sharing good stuff on Google+ could allow you to touch all sorts of people you might never have the chance to reach in any other way. But there are other benefits to Google+ that have nothing to do with membership or readership.
For example, when you create a Google+ profile page, the site devotes a little sidebar of space to you and to your accomplishments. It's a bit like free ad space, just waiting out there for you, and all of the content inside that little box is created by, and controlled by, you. If using free reputation management tools means controlling the conversation, a Google+ profile is just too powerful to ignore.
Pinterest
I'm a recent convert to the Pinterest phenomenon, and lately, I've been packing my boards with photos of my adorable dogs and cats. It's an easy way to boast and brag, but it's also a pretty reliable way to draw readers to a specific blog entry or piece of content. In the short period of time that I've been experimenting, I've seen some pretty impressive traffic gains (which I won't share here; a gal's gotta have some privacy!).
But Pinterest can do more than simply help you to make people look at your web page. After all, the site traffics in photographs, and according to an article produced by the Wall Street Journal, photos are among the "stickiest" form of social media. Photos are really easy to digest on the small screen of a cell phone, and they tend to take only a moment of the viewer's time.
People who only have a wee bit of time to spare as they wait for the bus might quickly browse through Pinterest and feel a zap of happiness, and they might not be so involved that they miss their bus. Pinterest profiles also tend to rank high on Google search results, and maintaining an active presence on the site is super fast and easy. For example, an estimated 80 percent of all of the "pins" on Pinterest are repins.
This means that most of the content on here is copied from somewhere else with one fast little click. If you don't have time to keep up with a social media site like LinkedIn, Pinterest could be a good alternate.
Facebook
This is the ultimate behemoth, in terms of social media sites. There are millions of people who look at this specific website each and every day, and they share all sorts of pieces of information including text, photos and videos each time they log on.
Now, research suggests that people who just browse the sites and don't share anything at all might walk away remembering only the status updates they read. They may not remember anything else they did online that day, but they can remember the words an ex-boyfriend used in his status update about his dinner. Sharing information here could help you to change the mind of a reader, and that could help you to protect your reputation.
But just participating in the Facebook experience could also have added value, as the photos you use in your profile appear in image searches on Google. (This became famous a few years ago, when people realized they could use the image search function to spot bogus Facebook profiles.)
So, by signing up for Facebook, you'll get a text link to your name in a Google search, but you'll also get a photo in the image search. It's a two-for-one deal, and it's free.
Blogger
In terms of controlling online discussions, it's hard to beat blogging. Each entry you write is indexed as a separate entry on Google, and if you use the right mix of keywords and generate enough interest with the text you create, you could front-load your search results with all of the wonderful things you'd like to say about your life, and this tsunami of content could make mounting an attack exceedingly difficult.
But, as I've mentioned before, not everyone is a writer. It's easy enough for me to push you into writing great content, and I might even make it sound like the easiest task in the world for you to accomplish, but I am a writer. This is what I do all day long. If you can't write, you likely can't create effective content that can help your reputation. If you fall into this camp, please hire someone to do the work for you. It's just a better idea.
So, are you inspired to get cracking on your own reputation management program? I hope so. But remember: if you're already under attack, please call us. We can get you back on your feet in no time at all.
Permalink